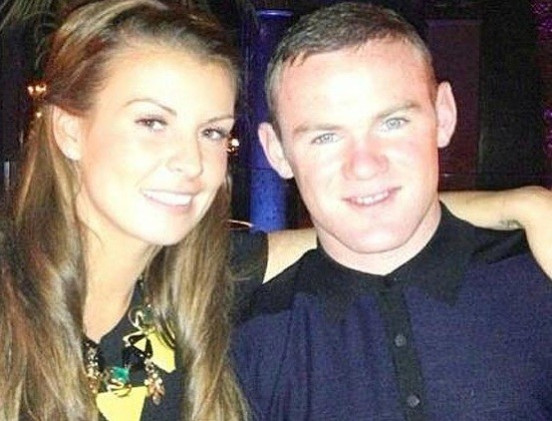 Rosie McLoughlin, the 14-year-old sister of Coleen Rooney, has died as a result of Retts syndrome, a rare genetic disorder.
A statement issued on behalf of Coleen and her husband, Manchester United striker Wayne, said: "Sadly our special angel Rosie, our much-loved daughter and sister, went to heaven at 2.50am this morning at home, where she was surrounded by her loving family.
"Rosie was just 14 years old, and fought a life-long battle with Rett syndrome. Throughout her life she brought so much love and happiness to all our family and everyone who knew and met her.
"She was such a strong little girl and an inspiration to us all. We shall cherish forever the memories we have shared and the love she showed us each and every day of her life.
"As a family we are heartbroken, but we are blessed to have had her in our lives.
"The family would like to thank everyone involved in Rosie's life for their love and support and for their messages of heartfelt condolence today.
"We would also like to thank the many doctors, consultants, nurses, helpers and friends who all worked so hard and tirelessly to help make Rosie's life better. In particular, we thank everyone at Alder Hey Hospital and Claire House Children's Hospice.
"Finally we would ask that the media now respects the privacy of our whole family and does not intrude in any way at this sad and difficult time as we remember Rosie."
Coleen and Wayne Rooney were inspired by Rosie's illness to help raise funds for sick, disadvantaged and disabled children.
The couple reportedly told guests at their wedding that instead of gifts they wanted donations to Claire House Children's Hospice and Alder Hey Children's Hospital.
Coleen's parents, bricklayer Tony McLoughlin and his wife Colette, a former nursery nurse, adopted Rosie when she was two, knowing she was disabled but not the full extent of her condition.
Rett syndrome is a neurological disorder that affects just one in 12,000 females, according to the NHS. It causes severe physical and mental disability that begins in early childhood. Currently there is no cure for the illness.