Colin Powell endorses Clinton after anger over emails
Former Secretary of State says Trump 'not the right candidate'.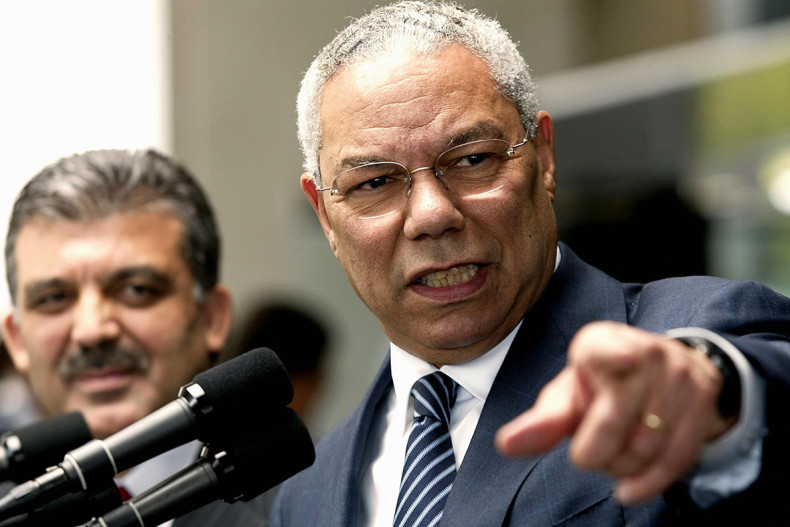 America's former secretary of state under Republican George W Bush has endorsed Hillary Clinton after initial reservations about voting for the Democrat.
"I am voting for Hillary Clinton," Colin Powell said during an event at the Long Island Association, the group's spokesman Matthew Cohen, told the New York Times.
The comments mark a change in tone for Powell, who was US Secretary of State from 2001 to 2005. In hacked emails that emerged in September Powell was critical of Clinton and her efforts to drag him into the scandal around emails she kept on a private server when working as Secretary of State. He is also a former General in the United States Army.
In a 2014 email released by DCLeaks.com Powell said he would "rather not have to vote for" Clinton.
"Everything [Clinton] touches she kind of screws up with hubris," he wrote in another. "Hillary has not been covering here [sic] self with glory," he wrote. "For good reason she comes across as sleazy."
Now Powell has said "he would support Hillary Clinton and he also elaborated on several reason why he felt that Donald Trump was not the right candidate," said Paule Pachter, a board member of the Long Island group, which hosted Powell at a luncheon 25 October. "He spoke about [Trump's] inexperience, he spoke about the messages that he's sending out every day to his supporters, which really paints our country in a negative light across the globe with all our allies."
Hillary Clinton later took to Twitter to talk about the news. "Proud to have the endorsement of General Powell, a decorated soldier and distinguished statesman," she wrote in a tweet.
With the election just 13 days away, Powell's endorsement represents the latest shift in traditional, elite Republicans away from Trump. Early this month Speaker of the Republican held US House of Representatives, Paul Ryan, distanced himself from the Republican candidate.
The move came days after the revelation of a video where Trump makes explicit comments about groping women.
"The speaker is going to spend the next month focused entirely on protecting our congressional majorities," a spokesperson from Ryan's office said.