Newt Gingrich lashed out at news anchor Megyn Kelly at a recent interview on Fox and accused the host of being fascinated by sex and not paying attention to public policy. When asked if he thought Trump was a "sexual predator", the former speaker of the House accused the anchor of fuelling media "bias" against the Republican candidate.
"You cannot defend that statement," Gingrich said, when asked if the statements Trump made on the Hollywood Access tape made him a sexual predator. "I'm sick and tired of people like you using language that's inflammatory, that's not true.
"I mean do you want to go back through the tapes on your show recently?" he retorted. "You are fascinated with sex and you don't care about public policy."
The 73-year-old pointed out that Trump's alleged sexual abuse scandal received more coverage time than the report on Hillary Clinton's secret speeches.
Taken aback by the comments, Kelly moved the discussion to Trump's accusers who have come forward with numerous accounts of his abusive behaviour. "You know what Mr Speaker, I'm not fascinated by sex but I am fascinated by the protection of women and understanding what we're getting in the Oval Office," she said. "The poll numbers show us the women in America are very concerned by these allegations."
Gingrich interrupted her mid-statement, to add: "And that is why we are going to send Bill Clinton back to the East Wing because you were worried about sexual predators."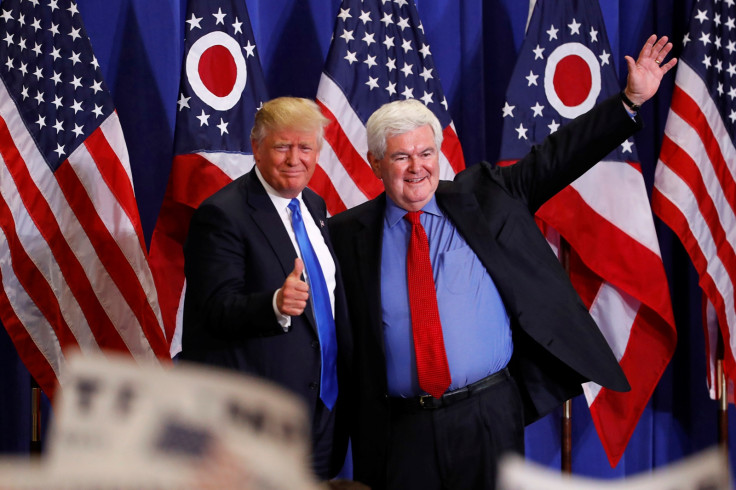 He challenged the anchor to call Bill a "sexual predator" instead, referring to the former president's sex scandal in the 1990s.
"I just want to hear you say it," Gingrich prodded. "I dare you."
Attempting to put an end to the tirade, Kelly thanked her guest for his appearance before ending the segment with: "You can take your anger issues and spend some time working on them, Mr Speaker."
Watch the complete segment below: