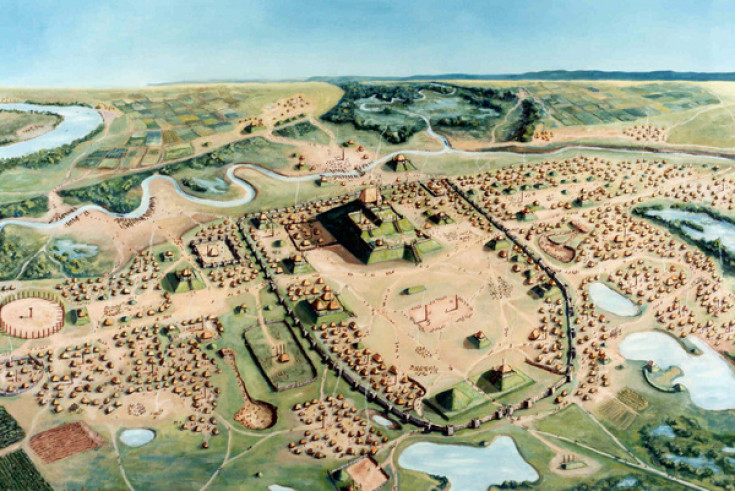 The collapse of Mississippi's prehistoric civilisation was likely the result of internal conflict arising from immigration, researchers have said. Archaeologist Thomas E Emerson and anthropologist Kristin M Hedman say the demise of the society was probably caused by social, political, religious and ethnic factors rather than environmental ones, as is most popularly believed.
Cahokia emerged around 600AD and went on to become the biggest and most prominent culture north of Mexico. It expanded rapidly from around 1000 to 1200, gaining huge economic power and influence from the Great Lakes to the Gulf of Mexico, with a population of more than 15,000 people.
However, the society began abandoning the city from the early 13th century and by around 1400, it was deserted. What caused this rapid demise is unknown but several theories have been put forward. Some have suggested deforestation and overhunting led meant it became unsustainable, while others suggest external conquests and disease.
Another suggestion put forward in May 2015 suggested megafloods largely wiped out the ancient city. Published in the Proceedings for the National Academy of Sciences, a team of scientists from the University of Wisconsin-Madison found evidence to show the area suffered from frequent floods after 1200.
The team argued the river would have risen by about 10m, devastated the regions crops and creating huge agricultural shortfall. The ricochet effects of the flooding could account for the fast demise.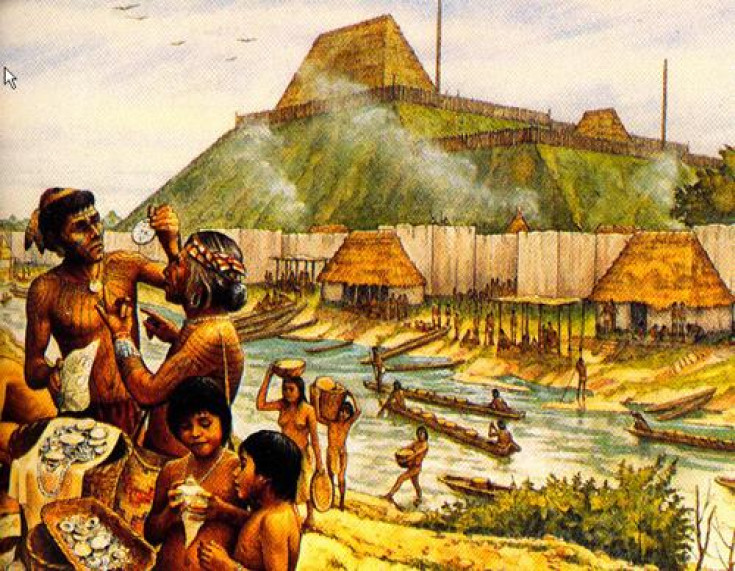 But Emerson and Hedman, from the University of Illinois, now say they have found biological archaeological evidence to indicate internal conflicts arising from social differences could account for the collapse of Cahokia. They found up to a third of the population were immigrants and they represented groups that were culturally, ethnically and possibly linguistically different from locals.
Publishing their theory in a chapter of the Southern Illinois University Press' volume, Beyond Collapse: Archaeological Perspectives On Resilience, Revitalization, And Transformation In Complex Societies, the researchers say there is a "lack of a smoking gun" to back up environmental-derived factors, so they propose internal divisions represent a "more reasonable description of events" that resulted in the collapse.
"We have a number of suspects in the dissolution of Cahokia but no real smoking gun... The moretal remains of the inhabitants of Cahokia have a story to tell in their very bones – in other words, we need to let the dead speak," they wrote.
They found population growth estimates are impossible to back up just by internal population growth, meaning there must have been a big influx of new people. These new arrivals are presumed by the authors to be ethnically, religiously and politically different.
Remains found at the site suggest early immigrants were integrated into the society, being included in high-status burial groups. However, later burials show they became more segregated "at least in death".
"Cahokia's leaders needed to create a sense of community among people who were not linked by traditional bonds of kinship, shared culture, or language," they researches wrote. They said that while it appears attempts were initially made (somewhat successfully) to integrate outsiders, their efforts ultimately failed.
"We conclude that Cahokia's final dissolution was the result of the fraying of the tenuous networks of social, political and religious bonds that had been so carefully created by its 11th and 12th-century leaders. Under stress, the diversity of Cahokia proved to be its primary weakness. Cahokia may be an interesting example of political experiment in the unification of social and ethnic diversity that failed - probably by design."