Colombia: Negotiations end 50-year war between Farc rebels and government forces
Final agreement for peace to be signed in Havana on 23 June.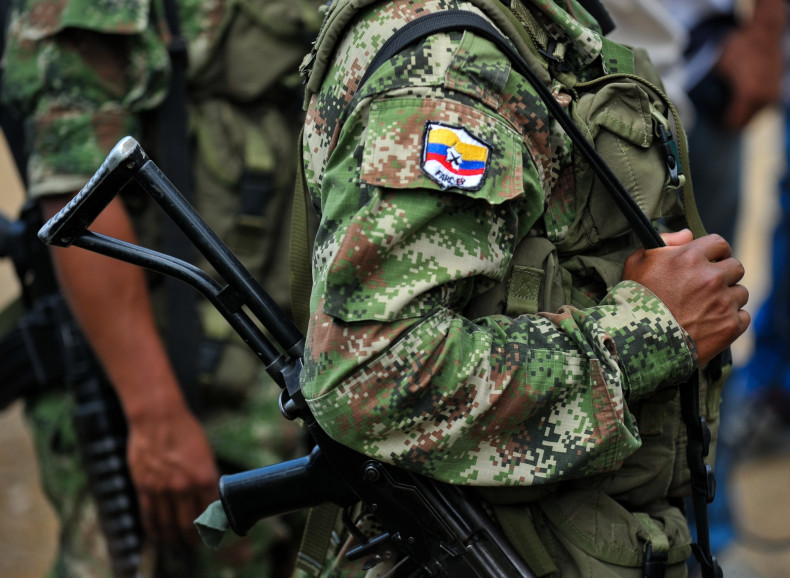 One of the world's longest-running civil conflicts, the 50-year nationwide war in Colombia, has effectively ended, after government negotiators and the Revolutionary Armed Forces of Colombia, (Farc) agreeing to a peace deal.
The four-year-long negotiations ended on Tuesday (22 June), with the final components coming into place for a bilateral and permanent ceasefire, according to local press.
The Bogata City Paper reported that for the first time since the Farc began agreeing to unilateral ceasefires in 2012, the demobilised guerrillas will lay down their arms and split into 20 specified zones for reintergration into civilian life.
The agreement will be formally signed in Cuba on 23 June by the Colombian President President Juan Manuel Santos in the presence of United Nations Secretary General Ban Ki-moon, US Secretary of State John Kerry and President Nicolás Maduro of Venezuela.
"May the horrible night end and the path to peace and hope open," tweeted Farc negotiator Carlos Lozada on Wednesday.
"We are making history. Tomorrow could be the last day of the war with Farc and the beginning of their end as a guerrilla group," said Senator Claudia López.
The Associated Press reported that once a deal is reached, it must also face a referendum where Colombians will be asked for their endorsement. Polls show Farc are widely despised among conservative Colombians.
The longer the talks have dragged out frustration with the rebels has been growing, making the prospect of reconciliation seem more distant.