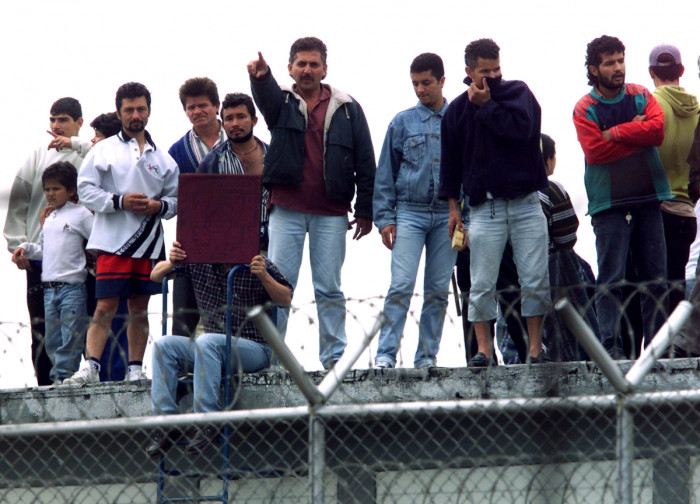 The bodies of at least 100 people have been found in the sewers beneath La Modelo prison in Bogota, Colombia. Prosecutors say there may be many more and they are mostly unidentifiable, but are probably the corpses of prisoners and visitors murdered during the period 1999-2001 when political violence was at its peak in the country.
La Modelo has long been one of the most brutal of all Colombia's notorious prisons, housing left wing FARC rebels, right wing paramilitaries and common criminals including drug dealers. Investigator Caterina Heyck from the attorney general's office said dismembered bodies had also been found at prisons in Popayan, Bucaramanga and Barranquilla.
"Towards the end of last year we began investigating the possible disappearance and dismemberment of an undetermined number of people at La Modelo prison in Bogota," Heyck told journalists in the capital. "The victims were inmates, visitors and people who had nothing to do with the prison. Their remains were thrown into the drain pipes of the sewer system."
One victim of the prison who survived to tell the tale, is journalist Jineth Bedoya. In 2000, she was kidnapped, tortured and raped while investigating claims of weapons trafficking, corruption and kidnappings at La Modelo. Lured to the prison to meet right wing paramilitary leader Mario James, known as "El Panadero" ("The Baker"), she was bundled into a car and taken to the countryside where she was brutally assaulted for several hours. Bedoya has sued the Colombian government for its failure to do justice in her case.
Bedoya says she is pleased an investigation into the prison is finally taking place - if 15 years late. "I'm grateful for the actions being taken today, but it should've happen years ago," said Bedoya. "El Panadero's testimony taken more than 15 years ago, his version of the story, which is completely false, was endorsed by a prosecutor and that allowed for the process to stall and the case to remain in impunity."