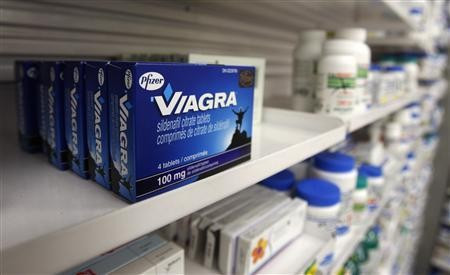 A Colombian man has had his penis amputated by doctors after he overdosed on Viagra.
Ageing Romeo Gentil Ramírez Polanía is said to have paid 2500 pesos (80p) for the impotence drug in a bid to impress his new girlfriend with his sexual prowess.
According to local newspaper La Nacion, the 66-year-old farmer suffered a painful erection for several days after intentionally consuming more than the recommended dose and was forced to visit the nearby hospital.
By then, his penis had become inflamed and fractured, and showed signs of gangrene.
"I took the medicine on Saturday at seven o'clock at night but by nine I was in so much pain I had to ask my neighbour to take me to hospital," Polanía said.
"When I got there, they said there was nothing they could do so I went home, but it didn't get any better.
"I suffered for a while but I couldn't cope anymore and got a bus to a bigger hospital in Neiva. I had bruises to all my genitals."
Doctors informed the pensioner that there was no option but to amputate his penis to stop the gangrene from spreading to the rest of his body.
"The patient showed bruising on the testicles and penis, was treated and is recovering well," Dr Antonio Correa told the newspaper.
Sildenafil, most commonly known as Viagra, works by improving the blood flow to the penis following sexual stimulation, and this helps to maintain an erection.
Side effects of overdosing include prolonged erections, known as priapism, as well as nausea, chest pains and irregular heartbeat.
Medical professionals have now issued a warning to local men against using sexual enhancement drugs or erectile dysfunction medication without a prescription from their doctors.
Earlier in September, a Yemeni man died of a Viagra overdose as he prepared to sleep with his bride on their first day as a married couple.