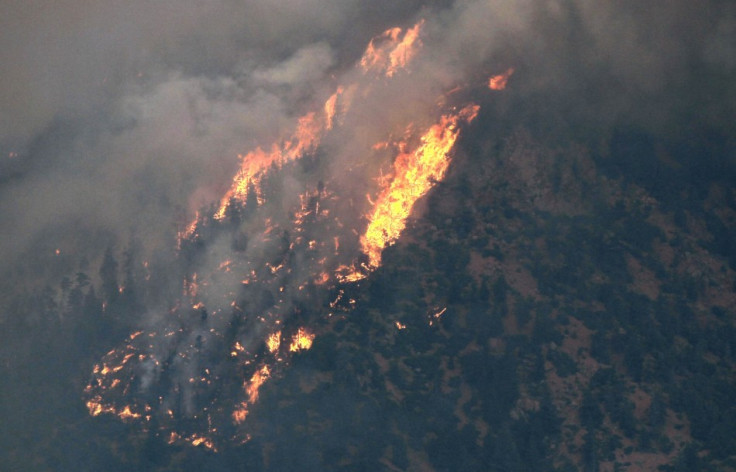 US President Barack Obama issued a disaster declaration for Colorado on Thursday that would make available federal funds to help areas affected by two deadly fires.
With the declaration, the state and local authorities battling the High Park and Waldo Canyon fires would be able to receive federal disaster assistance.
Funds would also be available for crisis counselling and disaster unemployment assistance for affected residents in El Paso and Larimer counties, according to an Associated Press report.
Obama is scheduled to visit the areas on Friday, according to a White House announcement.
The High Park fire in northern Colorado and the Waldo Canyon fire near Colorado Springs have damaged dozens of houses and forced thousands of people to flee their homes.
According to preliminary estimates, up to 346 houses were destroyed in the Waldo Canyon fire while the High Park fire destroyed 257 houses. One casualty each was reported in Colorado Springs and the northern Colorado.
The infernos have so far caused an estimated $3.2m (£2m) loss.
People started identifying their houses with the help of aerial photos showing rows of burnt structures.
"This community is going to surround them with love and encouragement," the Associated Press quoted Colorado Springs Mayor Steve Bach as saying.
Nearly 160,000 acres have been razed in the fire, which put to test the might of America's firefighting resources.
Over 8,800 firefighters were involved in the firefighting operations across the United States. Nearly 21 air tankers, 550 fire engines and 170 helicopters are reportedly involved in the epic battle to contain up to 41 wild fires across the country.
Till Thursday only 15 percent of the blaze was contained as weather conditions improved to favour the firefighters, according to reports. Though summer wild fires are common in the Colorado mountains, instances of their encroaching on residential areas are rare.
The High Park fire was believed to have caused by lightning, but the reasons for the Colorado Springs blaze are under investigation.