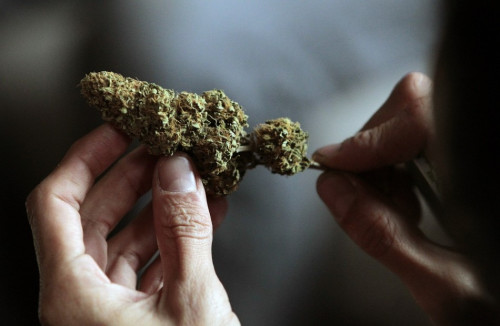 After sales to the general public began 1st January, marijuana shops throughout the state are already running out stock with 100,000 people rushing to purchase the recreational drug.
Popular among celebrities, Rocky Mountain Ski Resort in Aspen approved a licence to open its first cannabis shop.
The owner of the store Jordan Lewis told the Aspen Times: "Hopefully we're going to create the finest marijuana establishment in the country."
Although cannabis has been legally traded in California for medical purposes since 1996, Colorado is the first US state to begin legally selling cannabis after, along with Washington, legalizing recreational use of the drug last year.
Throughout the state there are a total of 36 shops licensed to sell the drug to customers over the age of 21, all of which made a killing on New Year 's Day alone with $1m in sales.
Since then, the total sales between them is estimated at $5m.
"None of us could really prepare for what was going to hit us," Nick Brown, of High Country Healing told the Denver post.
The local manager Ryan Cook told the local television station: "We ultimately ran out of our flower products for retail sale. We had a thousand people in line every day for the first four days."
Among the drug itself, shop owners in Denver are also claiming to have run out of cannabis infused products (chocolates and cakes).
In order to keep up with the demand, shop owners are considering rationing the maximum sale amount to a quarter ounce rather than a whole ounce.