Colton Haynes tears up while accepting Human Rights Campaign's Visibility Award
'I hope I can inspire you all to be yourselves,' the Arrow actor said in his acceptance speech.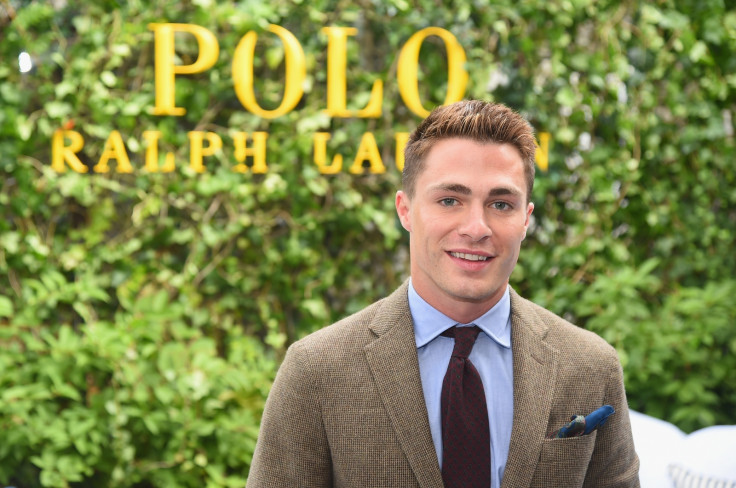 Colton Haynes was honoured with this year's Visibility Award from the Human Rights Campaign (HRC) for being an outspoken advocate for equality in the LGBT community, after coming out as gay in an interview with Entertainment Weekly in May.
The Arrow actor got emotional and was in tears during his acceptance speech. "I'm asked to play so many different roles as an actor, but tonight I can actually be myself for the first time. It feels incredible," he said.
Haynes also addressed his decision to come out publicly and explained, "My coming out was a bit splashy for many people. That's just how entertainment works. It makes a bigger deal out of everyone's personal decisions.
"I don't necessarily feel especially deserving of this recognition," he continued. "We all know that there are many other ways, many other people who have come before me and blazed the trail as LGBT advocates and role models. And I'm walking in their shoes and I'm following their lead."
While admitting that there is still more that he could do to help the community, Haynes shared his commitment to the cause. "My promise is simple and real, and I'm not making it to you. I'm making it to the next generations of lesbians and gay men, bisexuals, and transgender youth, and I hope my example will give them the confidence and hope to be who they are as well," the Teen Wolf actor added.
The 28-year-old also took to Instagram to thank HRC and penned an inspirational message alongside an image. He said, "Thank u @humanrightscampaign for the incredible honour last night. I couldn't hold back the emotion. I don't feel especially [sic] deserving of this recognition. We all know there are many others who have come before me to blaze the trail as LGBT advocates & role models. I am walking in their shoes and following their lead. This is for all of my incredible fans & hope I can inspire y'all to be yourselves even though I hid for so long."
© Copyright IBTimes 2023. All rights reserved.