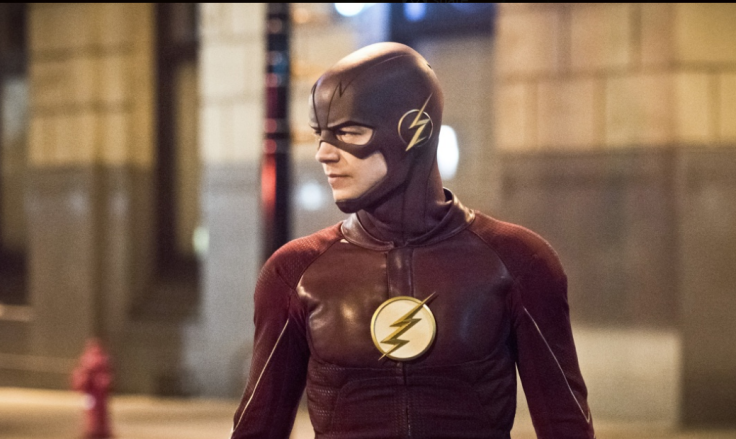 Brandon Routh's son has superhero genes after all! The former Superman actor's 4-year-old son, Leo James, beat Grant Gustin in a race. The Flash actor took to social media to post an adorable video featuring him in the speedster suit, racing with the 4-year old.
Alongside the video, Gustin accepted his defeat and tweeted, "Leo beat me in a race today. I wasn't ready." Routh who plays The Atom in Legends Of Tomorrow, replied to the post and wrote, "#SuperGenes".
Gustin is currently filming for The Flash season 3, which is set for premiere on 4 October at 8pm EST on The CW network. The third season will feature Flashpoint timeline and will introduce several new characters in the show.
Harry Potter alum Tom Felton will play forensic expert Julian Dorn in season 3. In a recent interview with SciFiNow, Felton teased friction between his character and Barry Allen.
He said, "He's a forensic expert, so he treads on the toes of much of what Barry is good at. Hence they have a slightly abrasive relationship at first. I say abrasive, but I mean that – clearly because of the events of the season – none of the relationships that Barry has had with other cast members is the same."
"He's not familiar with me, but I'm familiar with him, so it's an odd dynamic. It seems like a love/hate thing at first," he added. Grant also
Previously, Grant also spoke about the altered timeline in an interview with DC All Access [via ComicSoon]. "Barry's the only one that knows the timeline is different. His memories are starting to get replaced from the previous timeline with new memories of graduating high school and graduating college, just moments with his family, and when he realizes that those memories are replacing other memories, that's when he starts to realize how selfish of a decision this was and maybe he should find a way to put things back to how they were."
"In the same sense that he's forgetting a lot of memories, it means he's forgetting his powers too. It's like he's having a full Back to the Future moment where essentially his hand is disappearing in front of him," the actor added.