Comeback Goal Set For United Midfielder
Darren Fletcher is hoping to be back for Scotland's World Cup qualifiers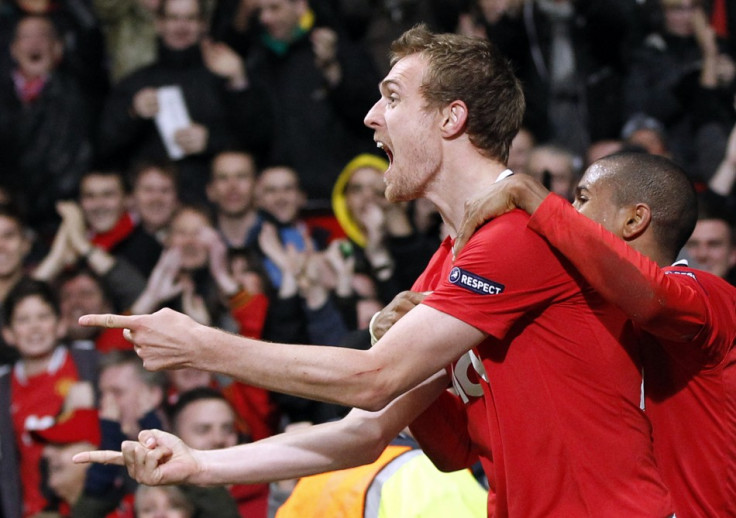 Darren Fletcher could make a return to competitive football for the 2014 World Cup qualifiers, according to Scotland manager Craig Levein, with the midfielder currently out of action with no set return date.
After suffering from a mystery stomach illness last season, Fletcher made a comeback to the squad only to suffer another setback in his recovery in December. At this point, it was revealed that he had ulcerative colitis, a chronic inflammatory bowel condition, and would be out of action for the foreseeable future.
And while United are hoping that Fletcher's illness isn't career ending, Levein is hopeful that the 27 year old will be able to make a comeback in September.
"He's out for four months complete rest, and then we can reassess things," he said, as reported by Sky Sports.
"I'd be desperately hoping [to have him for the qualifiers]. He becomes such an important player for us, not just on the field, but as an example by the way he behaves himself on and off the park and his attitude.
"So him being out is a huge loss in terms of both his performances and the influence he has on the rest of the group."
Fletcher has struggled with his illness for some time now, and United themselves admitted that he may have returned to the pitch prematurely this season. And Levein revealed that he believes that Fletcher's performances with such a problem have been an inspiration to both United and Scotland.
"He's had this for nearly four years now, he's been pushing himself, and he's really suffering it this time," he said.
"It's just quite remarkable how he's managed [to play with the condition]. He desperately wants to play every single match - probably to the detriment of his health.
"He's just a fantastic example of fortitude and desire to his team-mates."
Without Fletcher leading United's midfield charge, the side are struggling in that department, and have been connected with a large group of possible replacements for the Scotland international. But Ferguson has insisted that he will be making no purchases in January, and can rely on the current squad with a hopeful return date of next season for the star.
© Copyright IBTimes 2023. All rights reserved.