Comedian Bill Cosby says he has gone 'completely blind'
The 79-year-old who is due to go on trial in June for sexual assault charges, said he lost his sight suddenly.
US comedian Bill Cosby has said that he has lost his eyesight, as he awaits a trial on sexual misconduct charges in June.
In an interview with National Newspaper Publisher Association (NNPA) revealed that he lost his eyesight suddenly two years ago. He recalled calling out to his wife Camille telling her: "I can't see."
Following medical tests, doctors confirmed that his vision could not be repaired.
His attorneys had previously claimed that due to his loss of vision he would be unable to identify his accusers.
The Cosby Show star is preparing to face a sex abuse trial beginning on 5 June 2017, denying three charges of felony indecent assault for allegedly drugging and raping Andrea Constand, an employee at Temple University, in 2004.
The 79-year-old who has been the focus of a police investigation following a string of sexual assault allegations against him, continued to perform on stage despite his impaired vision.
Andrew Wyatt of the Purpose PR firm, explained that Cosby was guided to the stage for his live one-man shows.
"When he would perform, we'd draw a wide straight yellow line from backstage to the chair on the stage and he'd rehearse the walk, hours before the show," he explained.
According to the Mail Online, the TV star said he misses performing and hope to return to the stage.
"I miss it all and I hope that day will come. I have some routines and storytelling that I am working on,"' he said. "I think about walking out on stage somewhere in the United States of America and sitting down in a chair and giving the performance that will be the beginning of the next chapter of my career."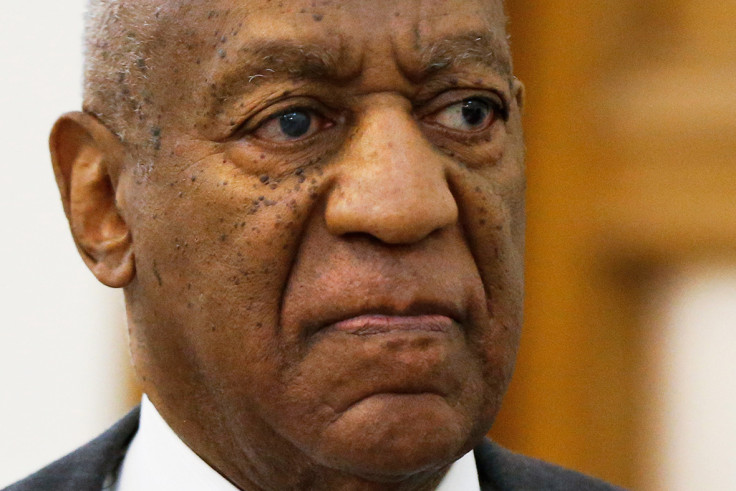 In the interview Cosby refrained from addressing the charges of sexual misconduct against him as he prepares to go on trial in June.
While around 50 women have accused the entertainer of sexual assault, the comedian's trial centres on accusations by Andrea Constand, a former Temple University employee, who alleged that the comedian had drugged and molested her after inviting her to his home in 2004.
Cosby has pleaded not guilty to the charges, claiming the encounter with Constand was consensual.
His comments come after his youngest daughter, Evin Cosby, 40, wrote an opinion piece for the NNPA in which she insisted that her father "is not abusive, violent or a rapist" claiming that he "loves and respects women".
In a 900-word open letter, she conceded that her father had affairs throughout his career, but adds that he and his wife of 50 years Camille, who has stood by him throughout the ongoing legal battle, "have worked through it and moved on".
The single mother claims that in fact her father had been subjected to a "public persecution" as she decried 'the cruelty of the media' in the reporting of the allegations.
"My dad tried to defend himself. His lawyers tried to defend him, but they all got sued," she said.
"People were constantly reaching out to me about why doesn't your dad say something. I kept saying he's trying, but the media is only interested in the stories of the women.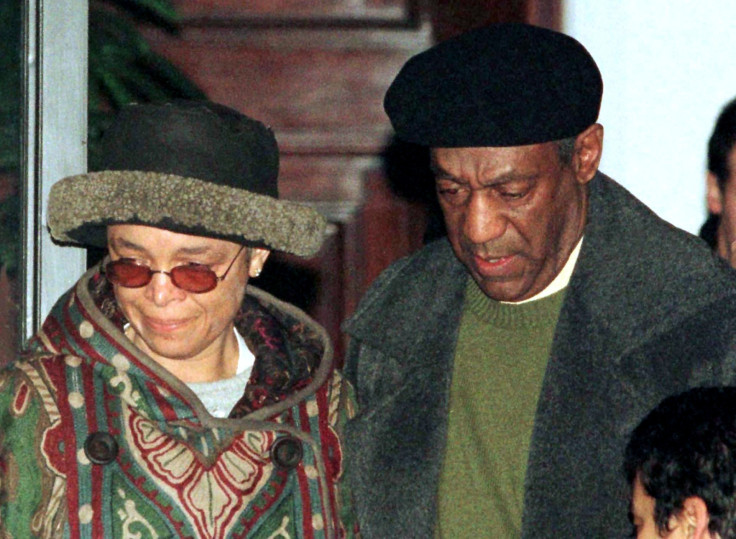 "Friends of ours tried to help, but the media wouldn't print what they said or knew. Our friends that spoke up were pressured to shut up. No one wanted to print their supportive words. We live in a scandalous country where the more sexualized and provocative the story, the more attention it gets," she explained.
"'The harsh and hurtful accusations of things that supposedly happened 40 or 50 years ago, before I was born, in another lifetime, and that have been carelessly repeated as truth without allowing my dad to defend himself and without requiring proof, has punished not just my dad but every one of us ... I am pleased that finally we are seeing the whole picture and seeing cases and claims dismissed from court.
"I just hope that those who pre-judged my dad are now willing to admit that they were wrong," she concluded.
The father-of-five, who was released on bail of £1m, faces up to 10 years in prison if found guilty.
© Copyright IBTimes 2023. All rights reserved.