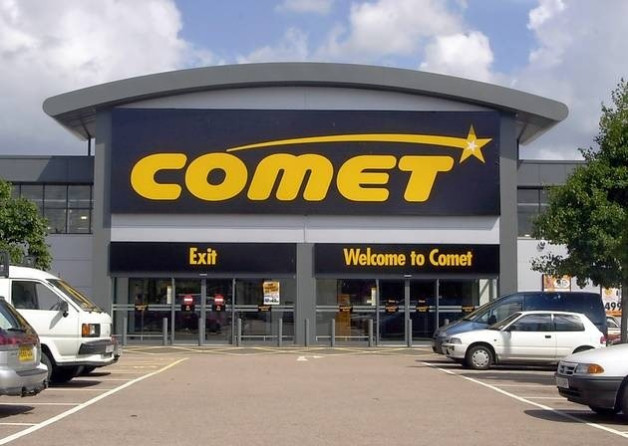 Administrators for the failed UK electrical retail chain Comet have stopped issuing and accepting gift cards and vouchers as they hunt for a buyer for the 240-store chain.
"The administrators are currently considering the position in relation to gift cards and gift vouchers and at this stage they cannot be used to pay for items. The administrators are reviewing this position urgently," the company's website said in its Questions & Answers section.
Comet noted that it is no longer accepting new orders or payments for home delivery, while existing orders will be processed as normal, provided they are in stock and paid for in full.
It will still honour extended warranties on goods and credit agreements and continue to offer repair services. However, customers cannot return any goods or claim refunds.
The website does not hint at discounted sales but notes that Comet will start sales soon.
Hit by the bad economic conditions, the company recently appointed Neville Barry Kahn, Nicholas Guy Edwards and Christopher James Farrington of Deloitte LLP as joint administrators.
Trading conditions on the UK high street, stiff competition from e-traders and the inability to secure the trade credit insurance needed to maintain suppliers were widely regarded as the reasons for the retailer's failure, which has put about 6,600 jobs at risk.
The stores, however, will remain open and the staff will be paid as normal.
The collapse of the retailer comes only months after its acquisition by investment firm OpCapita and is one of the biggest UK retail failures since that of Woolworths in 2008.