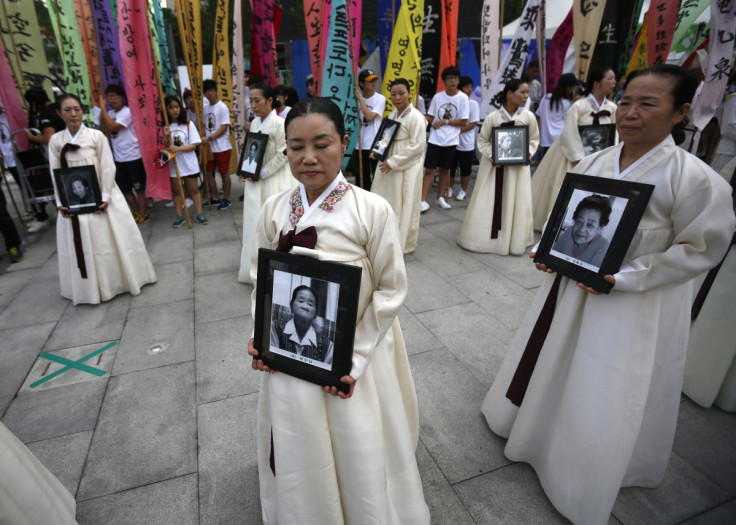 Japan's biggest selling newspaper has issued a controversial apology for using the expression "sex slaves" in its English edition in reference to the thousands of women employed in military brothels in Japan during the Second World War.
Yomiuri Shimbun, which is read by more than 10 million people according to its website, said it would substitute the "wrongful" expression with the "more appropriate term comfort women", which critics say it downplays the women's plight.
The move has enraged many people who fear the newspaper is trying to imply that thousands of women were willing to work as prostitutes and had not been forced into sex slavery.
It is estimated that at least 200,000 women and girls as young as 11 were forced to work in brothels by the Japanese during the Second World War.
Most came from Korea and China, with a smaller number from countries including the Netherlands and Australia.
"An in-house review has found that The Daily Yomiuri (hereafter referred to as the DY, and now The Japan News) used 'sex slave' and other inappropriate expressions in a total of 97 articles from February 1992 to January 2013 in its reporting on the issue of so-called comfort women," a statement on the newspaper's English edition said.
"The Yomiuri Shimbun (Japanese edition) likewise expressed an apology in its Friday edition.
"Among articles related to the comfort women issue — those translated from Yomiuri Shimbun stories and DY original stories — there are 85 articles in which "sex slave" and other words with the same meaning were used in an inappropriate manner.
"The expression 'comfort women' was difficult to understand for non-Japanese who did not have knowledge of the subject. Therefore the DY, based on an inaccurate perception and using foreign news agencies' reports as reference, added such explanations as 'women who were forced into sexual slavery' that did not appear in The Yomiuri Shimbun's original stories."
The apology came shorty after Yomiuri's rival, Asahi newspaper, withdrew a series of stories about the Korean women forced to work in Japan's brothels, alleging they were based on false testimony.
Last July, Japan's rejected calls by the UN to publicly apologise for the use of Asian women in military brothels.
The refusal to issue a public apology came shortly after the government said it conducted investigations according to which there was not enough evidence to corroborate the allegations of women being used as sex slaves.
However, the UN Human Rights Committee said that all claims brought by victims before Japanese courts have been dismissed and no criminal investigations were conducted.
In April, Japan lambasted Australia for its plan to build a memorial to honour comfort women. A statement from the Japanese embassy in Australia said the plans were misguided.
''While the details of the statue or inscription are not yet clear, Japan believes that the movement is due to a lack of understanding of our position and efforts towards comfort women, and is not compatible with Japan's position,'' said spokesman Hiroshi Nawata.