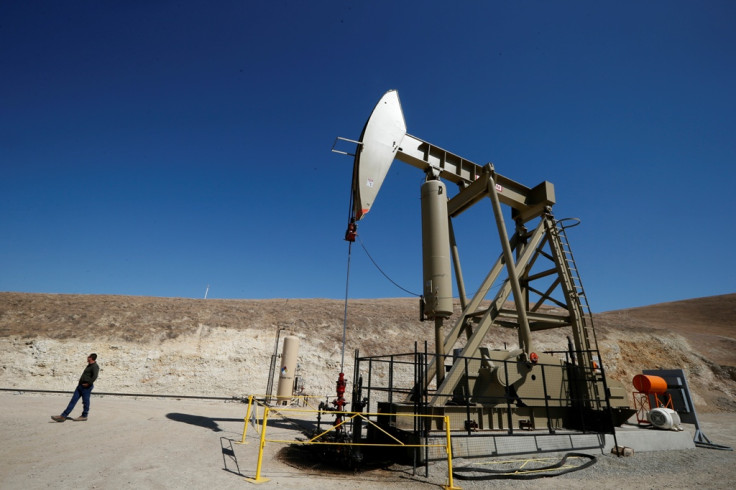 Gold futures stabilised on Monday (18 July) but oil benchmarks continued to falter as traders priced in weak demand and relatively strong crude supplies.
At 5:01pm BST, the Brent front month futures contract was down 1.43% or 68 cents to $46.93 per barrel extending the previous week's losses, while the West Texas Intermediate was 1.50% or 69 cents lower at $45.26 per barrel.
Overall, oil prices have plunged by more than 10% since early June, as marginal producers with viable exploration plays remain resilient, amid growing evidence of Middle Eastern producers upping production following the 2 June OPEC ministers' conference.
Adam Longson, commodity strategist at Morgan Stanley, said a rapid rise of non-petroleum products is boosting total product demand, but this is unhelpful for crude oil. "Based on the latest data, even our tepid 800,000 barrels per day (bpd) growth estimate for global crude runs looks too high."
"India is a bright spot for demand, but the growth is lower quality. Less valuable products and an industrial petrochemical boom are lifting total oil demand, more so than high value transportation. Moreover, June data show a pullback in demand, which could continue to trend lower seasonally. Above average rainfall could also be a problem for gasoline and diesel."
Meanwhile, gold futures stabilised in early trading stateside, starting the week bettering silver futures across the pond. At 5:27pm BST, the Comex gold August contract was up 0.10% or $1.15 to $1,328.40 per ounce, while Comex silver futures fell 0.60% or 12 cents to $20.05 per barrel.
Nikolas Xenofontos, director of risk management at easyMarkets, said if history is any indication, gold prices are set to rise as investors look to buy an inflation hedge for cheap.
"Buying gold "cheap" makes it more likely to outperform real estate in the long term on an asset price basis. Fears about Brexit are expected to drive more investors away from London's real estate market and gold may well capitalise on the adjustment."