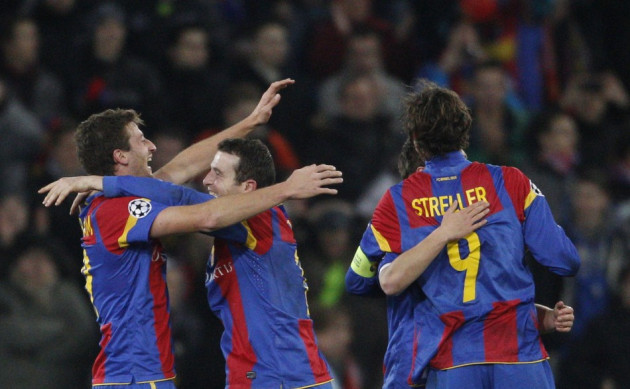 Former Manchester United goalkeeper Mark Bosnich believes David De Gea's inexperience is affecting Sir Alex Ferguson's side.
De Gea was at fault for both FC Basel goals as United crashed out of the Champions League after a 2-1 loss in Switzerland on Wednesday night.
The Manchester United goalkeeper was named as the club's player of the month for November but his uncertain performance in last night's match has led Bosnich to question how much time the young Spaniard should be given to prove himself as the side's undisputed No.1.
"I think it will be a concern to Sir Alex," Bosnich told talkSPORT. "It's starting to cost him now. The young boy does deserve time, but how much time do you give somebody?
"I would have thought by this time he would have been ok. The biggest problem he's got is crossing.
"You don't get that pace of the ball and the challenges in the Premier League anywhere else in the world.
"I think it's starting to affect De Gea's confidence a bit, and when central defenders aren't sure whether he's going to come or stay, that lack of confidence can go through the whole side."
Manchester United's 21-year-old keeper has produced some impressive saves since his £18.3m summer transfer from Atletico Madrid but his weak clearance from Xherdan Shaqiri's cross led directly to Basel's early goal last night.
And the Swiss club sealed the win in the 85th minute after the Manchester United defence allowed Shaqiri's cross to reach Fabian Frei at the far post to tuck away an easy finish.