"Conditions have been set" for the defeat of Islamic State (Isis) in Iraq's West Mosul, with militant-held areas shrinking with each passing day, the spokesman for Combined Joint Task Force Operation Inherent Resolve said on Wednesday (22 February).
Speaking from Baghdad, Air Force Col. John Dorrian told reporters at a Pentagon news briefing that coalition air strikes are continuing to pound enemy targets and Iraqi government forces are facing moderate resistance from the militants.
Dorrian also said that the air strikes conducted by US-led coalition forces have already destroyed 23 Isis mortar and artillery pieces in the first three days of operation to liberate West Mosul.
The air raids have set the conditions for Iraqi forces to retake the Mosul airport and march further inside the city, the colonel said, according to a Pentagon news release.
Iraqi forces captured East Mosul in January and recently launched their offensive to liberate the western part of River Tigris, where Isis militants who fled from the eastern part have redeployed.
Dorrian said the Iraqi forces now face a dangerous task of clearing each of the more than 100,000 buildings in West Mosul. The narrow streets of the city will make it difficult for the troops to move armoured vehicles.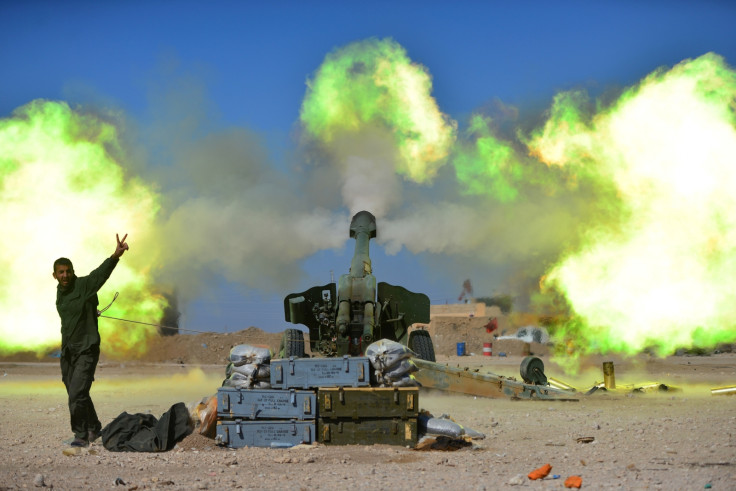 He added: "Conditions have been set for Isis' defeat through their significant effort to reduce their command and control, their weapons and their financial resources."
Dorrian also said that a key part in the "extraordinarily difficult fight" will be to eliminate Isis leaders. He said that coalition strikes on 13 February on Mosul killed Haqi Ismail Hamid al Emri, a legacy al-Qaeda in Iraq member, who had played a leadership role in Isis security networks in Mosul.
Similar precision strikes in January killed Abu Abbas al Qurayshi, who coordinated the movement of vehicle bombs and suicide bombers inside Iraq; and Abdullah Yasin Sulaymani al Jaburi, who was responsible for anti-aircraft defense assets within Mosul.
With regard to the coalition operation in Syria, the spokesman said coalition partners, Syrian Democratic Forces (SDF), have liberated more than 300 square miles and more than 100 villages near Raqqa – Isis stronghold in the country – since 4 February.
"We're now seeing signs that Isis fighters [and] its leaders in Raqqa are beginning to feel the pressure," he added.