Islamic State (Isis) fighters have started redeploying in west Mosul as Iraqi forces prepare to cross the Tigris River to launch an assault on militant positions in the west.
Following numerous conflicting statements from Iraq over forces advancing in eastern Mosul, Prime Minister Haider al-Abadi confirmed on Tuesday (23 January) that his troops have complete control over the eastern part of the city.
After being thrown out of their last stronghold in Iraq the jihadists have reportedly moved to the city's main medical complex located between two of the city's five bridges. Local residents told Reuters that the complex comprises almost a dozen tall buildings where the militants have taken sniper positions.
One resident told the news agency that the tallest building in the complex comprises seven storeys, which is used to attack army positions.
The Mosul offensive began on 17 October 2016 and Iraqi government troops – with air support from US-led coalition forces – managed to liberate the area after almost three months of heavy clashes.
"I congratulate the Iraqi people on the full liberation of East Mosul, made possible by the courage and sacrifices of our armed forces," al-Abadi said on Tuesday while announcing the army's victory.
Proving details on their recent victory, Major General Joseph Martin, commanding general of the US-led coalition forces in Iraq said in a statement: "It's the hardest door-to-door fighting the world has seen in recent history."
"While clearance operations will continue, the Iraqi security forces control all areas inside of the city east of the Tigris River," he added.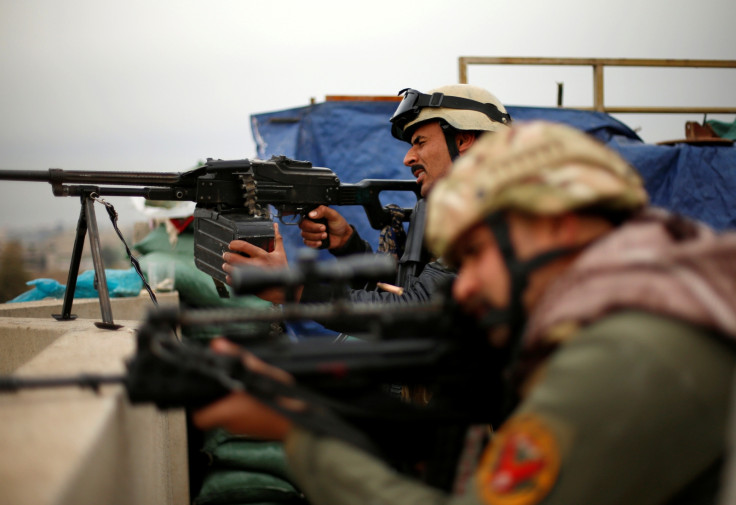 "We've interrupted their command-and-control apparatus and imposed an incredible strain on their leaders, industrial base, financial system, communications networks and the system that they use to bring in foreign fighters to fill their rapidly depleting ranks here in Iraq," Martin said of the operation.
The general, however, cautioned that "there is still a difficult fight ahead in western Mosul".
He compared the jihadists to parasites and locusts who are "relentlessly exploiting the people and infrastructure like hospitals, schools and mosques" that international agencies have been trying to protect.
"Isis continues to occupy protected civilian infrastructure such as hospitals, schools and mosques. We know they've done this on the east side and we can reasonably expect more of the same on the west side," he noted.