Confident Draghi predicts eurozone recovery but euro falls to 11-year low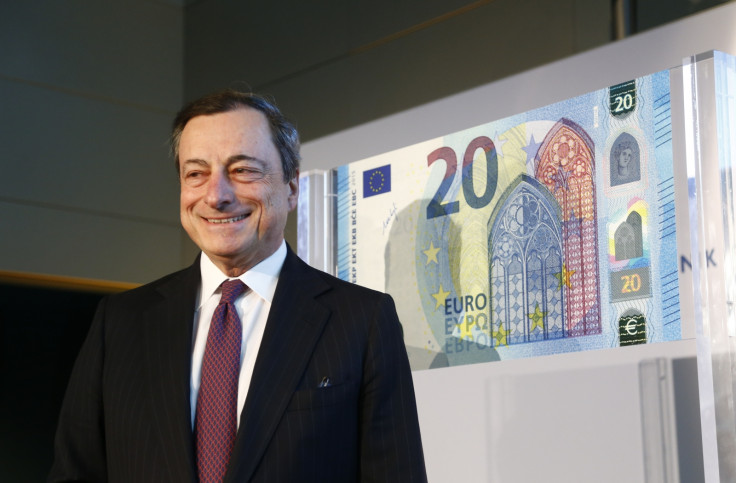 The European Central Bank expects the eurozone economy to grow by 1.5%, beating its previous forecast of 1%.
ECB President Mario Draghi told a press conference that he expects the economic recovery to broaden and strengthen as over the next two years, helped by the bank's quantitative easing programme.
The programme would begin on March 9, Draghi confirmed, adding that the ECB had already seen a number of positive outcomes ahead of the QE launch.
A confident Draghi said he expected the programme to boost inflation in the bloc to 1.8% in 2017, close to its target of 2%.
But inflation was revised downwards in the short term and has been cut to 0.0% for 2015.
The euro currency fell to an 11-year low of $1.1005 against the dollar as on Thursday, as the press conference was digested by the markets.
"This assessment is also broadly reflected in the March 2015 ECB staff macroeconomic projections for the euro area, which foresee annual HICP inflation at 0.0% in 2015, 1.5% in 2016 and 1.8% in 2017," Draghi said.
Last year's dramatic fall in oil prices is the main factor behind the new inflation prediction.
The decline in prices would boost European economic growth prospects in the long term though, Draghi said.
The ECB President said the bank would stick to its original quantitative easing plan and that more detail would follow.
"We see no reason to think, or plan, or act, in any different way than what we planned, namely 60 purchases of 60 billion euros a month of securities until September 2016 or beyond, if needed," he told the press conference.
© Copyright IBTimes 2023. All rights reserved.