Confused mother asks police how to log out of Facebook
Mum makes embarrassing fail by posting tech query to Somerset police Facebook page.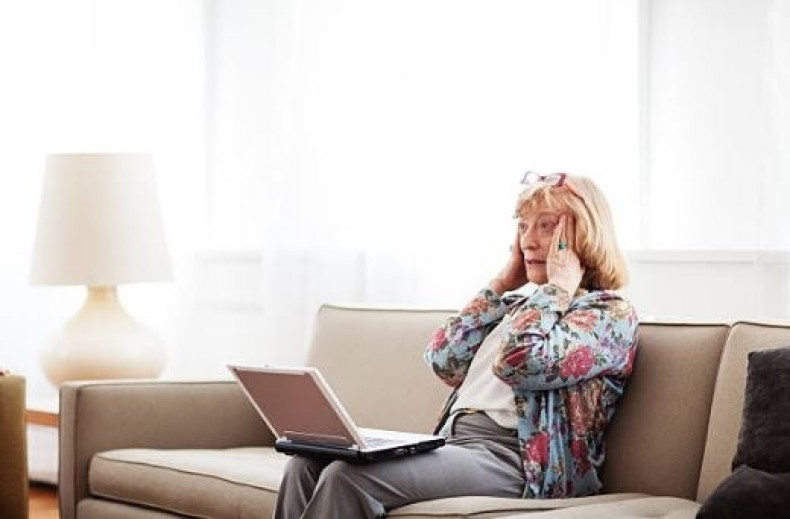 Tales of parents being confused by technology is nothing new but one mother took things to another level after asking police how to log out of Facebook.
Lorna Thomas from Somerset made the embarrassing Facebook fail after she was trying to log out of her son's account on the shared computer and ended up asking the law how to switch profiles by accident.
The befuddled mother attempted to send a private message to her son Daniel asking him how get back to her account but somehow managed to direct the query at the Avon and Somerset Constabulary Faceboook page without realising, much to the hilarity of Daniel's friends who all saw it play out on his wall.
The post read: "Hello Daniel. This is your mother. How do I get back on to my own Facebook page?" followed by an emoji of a confused face.
Thankfully, the mistake was received by a member of the Avon and Somerset police who saw the funny side of things and was helpful enough to come to her rescue and guide Mrs Thomas through the process.
"Hi Daniel's mum, this is the police," began the response.
"If you click the little arrow icon in the top right-hand corner of the page, it should give you an option to log out. You will then be able to log back into your own account."
The light-hearted constabulary then signed off by saying: "You can thank us later, Daniel".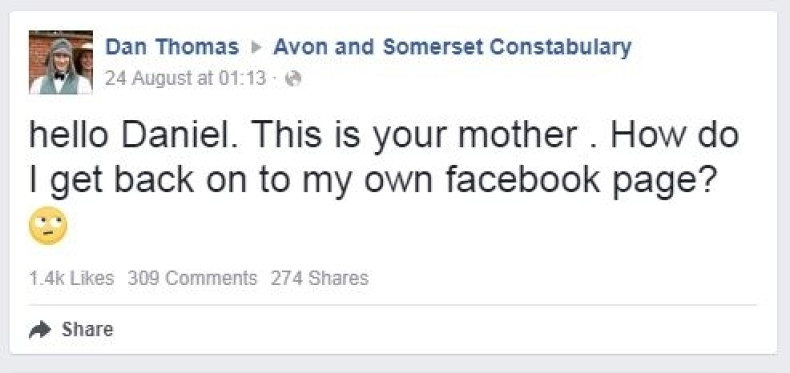 Mrs Thomas was shocked and embarrassed following the police reply as she realised her gaffe, leading to a swift apology.
"I am so sorry. I thought I was on Dan's page and was trying to Facebook an email message from you on to our village page.
"I will now give up doing anything out of the ordinary on Facebook - very embarrassed."
However, the internet found the whole comedy of errors most entertaining and comforted 'legend' Lorna with anecdotes of other parents pulling off equally embarrassing acts of being confused by technology.
Son Daniel also thanked the police for helping out his mum and took the opportunity to remind others of the dangers of not signing out of social media accounts after posting messages.