An opposition leader in the resource-rich Congo-Brazzaville has claimed he intends to take power by force in less than a month amid an ongoing deadly political crisis in the former French colony.
Formerly named the French Congo after 1882, today's Congo-Brazzaville (or Republic of the Congo) was rocked by a significant outbreak of violence on 4 April 2016 on the day the Constitutional Court published final election results showing President Denis Sassou-Nguesso had won a hotly contested March presidential poll after he amended the constitution to remove presidential term limits.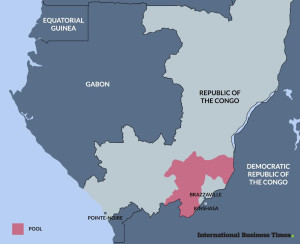 Recently-nominated Prime Minister Clément Mouamba earlier this month reiterated a call for a dialogue "without taboos" with the opposition, including elements the government qualifies as radical such as the main IDC-Frocad platform, independent presidential candidate General Jean Marie-Michel Mokoko – also known as J3M - and Union panafricaine pour la démocratie sociale (UPADS) party.
Koukébéné: 'forcing Sassou-Nguesso out of power by force'
It has now emerged that Benoît Koukébéné, an exiled former minister who served under the first democratically elected President Pascal Lissouba, on 9 September sent a letter to French President Francois Hollande urging for France to stop its alleged support to Sassou-Nguesso.
"In less than a month, I will mobilise the worthy sons of the country to force the tyrant of Brazzaville out of power by force, if it cannot be otherwise," the politician wrote to the French President, in a letter headlined, 'Republic of the Congo, for the legitimate use of force'.
Highlighting his followers and himself are not "bullies", the politician said he has no intention to arrest Sassou-Nguesso if the head of state decided to relinquish power. In his letter, Koukébéné said he would "personally ensure" that the current President is "free to exercise of his right of flight" if he decided to leave.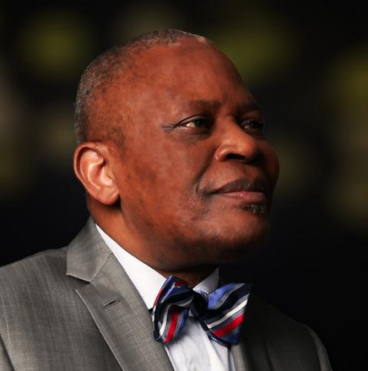 Promises to respect French interests
Vice-President of Congo's former dominant political party UPADS, Koukébéné has been exiled in France since 1997 after he was convicted in absentia for "economic crimes".
The former Minister of Hydrocarbons and Mineral Resources's political project focuses on an economic program promoting bilateral twinning arrangements – including France, which has entrenched business interests and close personal relationships with the governing and economic elites.
He reiterated his promise to the French leadership that, in case he was to depose Sassou-Nguesso, "the French community living in Congo Brazzaville will be protected, as well as French companies' interests".
Congo is France's largest importer in Central Africa (€654.7m, £562.2m), and the fifth in Sub-Saharan Africa (out of 52 countries) behind South Africa, Nigeria, Ivory Coast and Senegal. There are an estimated 200 companies with French interests operating in the country – including subsidiaries of French firms – who employ 15,000 French nationals.
Set up by Lissouba in 1990, UPADS was the ruling party in the oil and timber-rich nation until Lissouba was ousted in the 1997 civil war that left between 13,000 and 25,000 dead, with 200,000 internally displaced and 6,000 civilians seeking refuge outside the nation's borders.
UPADS candidate, former Defence Minister Pascal Tsaty Mabiala, came fourth in the contested March elections after gathering 4.67% of votes.
Congo-Brazzaville's crisis explained
Although it has been relatively stable since the Second Republic of the Congo Civil War (1997-99), trouble started brewing in March 2015.
President Denis Sassou Nguesso – one of Africa's longest-serving leaders – announced he wanted to hold a referendum to modify the country's 2002 constitution, which would allow him to run for a third consecutive term in office.
Similar stories have played out in a number of African states, and following the referendum in October last year, constitutional changes allowed Sassou Nguesso to stand in the March 2016 presidential election, a move condemned by the opposition as a constitutional coup.