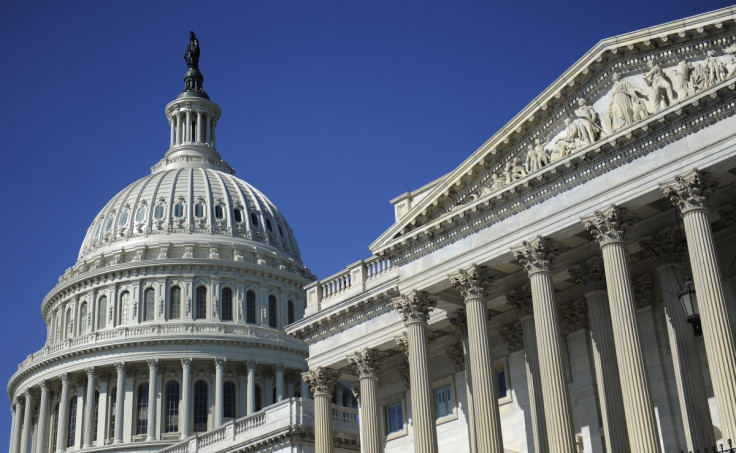 The US Congress approved a stop-gap spending measure on Wednesday (28 September), avoiding a government shutdown and funding the government until 9 December. The bill also provided $1.1b in aid to combat the Zika virus.
The Senate approved the bill early in the day by a vote of 72-26, while the House voted 342-85 to pass the measure. The legislation allows the government to remain functioning until December and gives Congress time to work on a long-term spending bill for the fiscal 2017 year, which begins on Saturday (1 October).
"This is an acceptable compromise," Senator Barbara Mikulski of Maryland said. The Democrat added: "Is it perfect? No. Is it necessary? Absolutely ... I look forward to keeping the government open."
According to USA Today, the White House indicated that President Barack Obama supports the legislation and plans to sign it into law no later than Friday (30 September).
The Senate previously voted against a stop-gap funding bill when Democrats opposed the bill's exclusion of aid for residents of Fling, Michigan. Republicans maintained they would pass legislation for the city embroiled in a lead-poisoning crisis after the 8 November presidential elections.
Democrats dropped their demands over Flint after they assured by Republican leaders in the Senate and House that the residents would receive aid after the election. The water legislation, called the Water Resources Development Act, includes funds for Flint and other communities affected by lead-poisoning.
However, Michigan Senators Debbie Stabenow and Gary Peters — both Democrats — opposed the compromise spending bill, noting it was unfair for the residents of Flint to wait longer for aid. The legislation that passed gives $500m to help flood victims in Louisiana, West Virginia and Maryland.
USA Today reported that the Senate passed a version of the bill including $220m to replace Flint's water system, while the House approved its own version on Wednesday (28 September) to provide $170m to Flint. The House and Senate will negotiate a final bill in November or December for Congress members to vote on.
The White House also approved the duel-bill approach to funding the government and giving Flint the aid it needs, the Wall Street Journal reported. "The president was pleased to see this new commitment from Republicans to look out for those people in Flint that have had to suffer the consequences of the problems of the water supply," White House press secretary Josh Earnest said.
Along with funds to combat the Zika virus, the spending bill includes a measure allowing Veterans Affairs to use existing funds to cover the costs of assisted reproductive technology for veterans with service-connected injuries that prevent them from having children naturally for the next two years. The Wall Street Journal noted that the VA had been barred from covering the cost of in vitro fertilisation since the early 1990s.