Hate preacher Anjem Choudary has applied for permission to appeal against his conviction for supporting the Islamic State (Isis), according to reports on Wednesday (28 September).
The extremist was sentenced to five-and-a-half-years in prison on 6 September 2016 after being found to have encouraged backing Daesh (Isis) in a series of talks posted on YouTube.
In the videos, the 49-year-old was filmed recognising the self-proclaimed caliphate in Syria and Iraq, declared by the terrorist's leader Abu Bakr al-Baghdadi in June 2014.
During sentencing, the preacher was said to have been targeting "impressionable persons" with his extreme views.
Choudary, from Ilford, east London, had been known to law enforcement for years and was a leading figure in the prohibited terrorist group, al-Muhajiroun. He was facing a sentence of up to 10 years in prison, while several of his supporters were also convicted of terror offences.
The Judicial Office confirmed that the married father-of-five had applied for permission to appeal against his conviction for inviting support for a proscribed organisation, according to the Guardian.
Choudary had reportedly, over the years, supported Sharia Law to be implemented in the UK and was a member of the controversial Islam4UK, proscribed under the Terrorism Act 2000.
His supporters included three notorious British jihadists: the murderers of soldier Lee Rigby - Michael Adebolajo and Michael Adebowale - and suspected IS executioner, Siddhartha Dhar.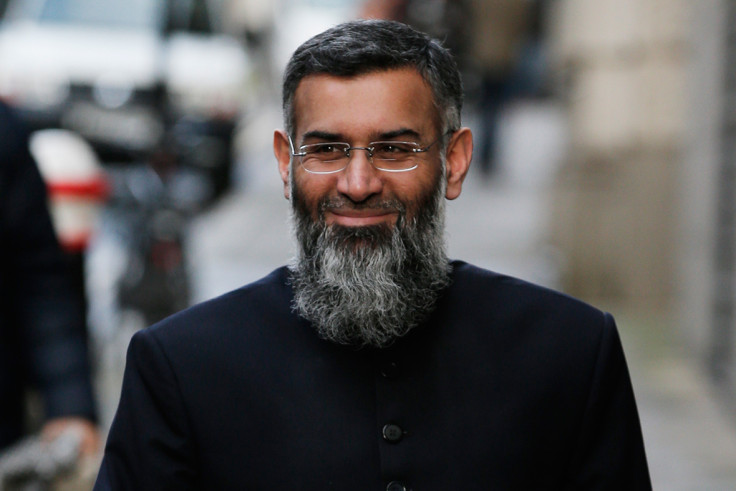 He also was filmed meeting Hicham Chaib, another alleged IS executioner linked to the Brussels terror attacks in Utrecht, Holland, in 2012 before Chaib fled to Syria, when travelling around Europe promoting his Sharia4Belguim movement.
Choudary's application for permission to appeal was lodged earlier this month and is now being processed before being heard by a single sitting judge. In a statement given through his lawyer, Choudary said is expected to serve most of his sentence in solitary confinement, due to the risk of radicalising other prisoners.
His acolyte, Mohammed Mizanur Rahman, 33, from Whitechapel, east London, was also jailed for soliciting support for IS between 29 June, 2014 and 6 March, 2015 and remanded in custody.