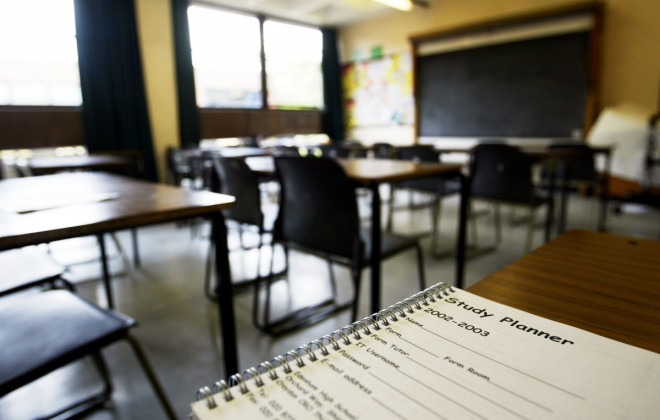 A Connecticut couple claim that staff at a local high school brainwashed their children into joining a death-obsessed cult.
The family filed a lawsuit in a federal court Monday against Avon Public Schools, three Spanish teachers, a guidance counsellor and Massachusetts' Wellesley College.
In the lawsuit, they claim that their previously outgoing and lively daughters, now aged 19 and 22, became cold, withdrawn suicide fantasists after being targeted by the members of staff at Avon High School.
The names of the family have not been released.
The parents allege that while enrolled in a Spanish class, the girls and their classmates were instead taught about numerology, astrology and spirituality.
The two sisters soon became the focus of the teachers, who began meeting them outside class, the lawsuit alleges.
The suit claims they became "flat and distant, reclusive, secretive, and non-communicative" and "began speaking a bizarre new language."
The religion promoted "martyrdom and celebrates death," and under the cult's influence the girls started to have suicidal fantasies, it says.
The parents claim their youngest daughter was also targeted, but she managed to free herself from their influence and alerted them to the cult's activity.
When the two oldest sisters attended Wellesley College, the lawsuit contends that they remained part of the group, and after class would sing and dance with the cult in a nearby hall.
By July 2013, the girls had cut off nearly all contact with the family, and were surly, unkind and unpleasant in their limited interactions with their family, claim the parents.
The suit claims they also cut off all contact with friends.
The parents have filed charges against Wellesley college because they allege the institution provided the sisters with housing despite their not being enrolled in any classes, reducing their contact with their family and exposing them to the influence of the cult.