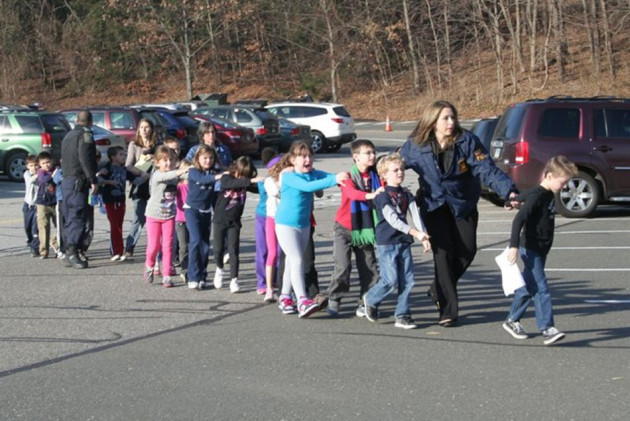 The suspect in the Sandy Hook Elementary School shooting, Adam Lanza suffered from autism and had a personality disorder, say investigators.
According to an Associated Press report, investigators believe that Lanza had attended the elementary school several years ago, but apparently had no recent connection with the place.
Lanza was an honours student and a member of the technology club at Newtown High School that held "LAN parties", where students gather at a member's house and play games.
However, no notes or other materials have been recovered that might help establish a motive for the killings.
Lanza is believed to have shot his mother Nancy Lanza in the face before heading to the school where she was working as a substitute teacher. His father Peter Lanza lives in Stamford, Connecticut, and works as a tax director for General Electric.
His brother Ryan Lanza is said to be fully co-operating with the investigators. Though he is not a suspect, investigators are examining his computers and phone records.
According to witnesses, the shooter was dressed in black and wore a bullet-proof vest. He did not utter a word throughout the rampage. He is thought to have used a number of weapons, including a .223-calibre rifle and two handguns.
Lanza's killing spree took place in two classrooms at the Sandy Hook School, which has more than 600 students aged five to ten. He was found dead inside the school, apparently from self-inflicted wounds.