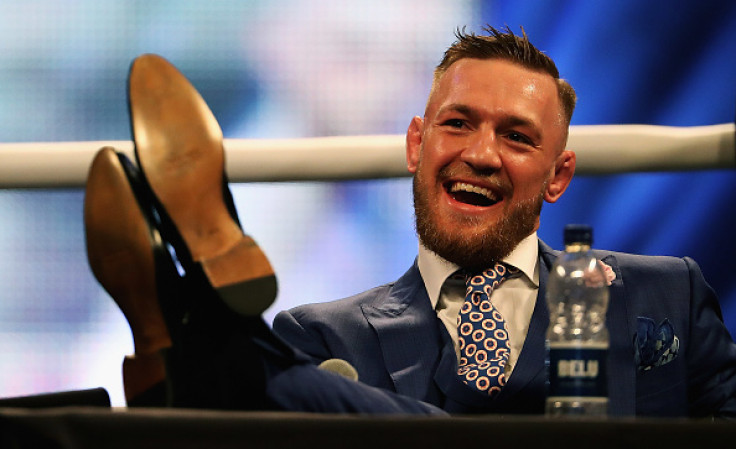 Conor McGregor has revealed for the first time that he is open to a fight with number one ranked UFC lightweight contender Khabib Nurmagomedov.
The Irishman just concluded a world tour of press conferences on Friday (14 July) ahead of his fight with Floyd Mayweather as he takes on the former five-weight champion in a boxing match on 26 August.
As for his plans afterwards, McGregor is expected to defend his lightweight title which he won all the way back in UFC 205 in November 2016.
UFC president Dana White claimed in late June that the lightweight champion wanted his first title defence to be in the home of Nurmagomedov in Russia when he returns to the octagon.
"You know what Conor told me? He said, 'I want Khabib in Russia,'" White revealed. "Isn't he f*****g awesome? He's like, 'I want Khabib, in Russia.' There's nothing like him. He's working on boxing Floyd Mayweather and then he's talking about fighting Khabib in Russia right after."
McGregor confirmed White's claims when asked about the prospect of facing "The Eagle" following the London press conference with Mayweather.
"That's [fighting Khabib in Russia] certainly an option that I'm exploring," McGregor said, as quoted on MMAMania. "That would be a spectacle. It would be like something out of Rocky. I suppose this whole story is like a Rocky story, right? So why not face a man in his home country in a crazy place like Russia?"
"It's certainly something I'd like to do. There's a couple of options on the table. We'll see what unfolds."
Other options appear to be a bout with the number two ranked lightweight contender in Tony Ferguson while a trilogy fight with Nate Diaz is still on the cards: "That Diaz trilogy is also on my mind," McGregor added.
As for whether his return will be this year or in 2018, the 29-year-old believes he will be fighting in the octagon sooner rather than later.
"I believe so," he revealed when asked if he would fight this year. "I believe I'll come out of this [Mayweather] fight without a scratch."