Conor McGregor's coach John Kavanagh has revealed that the Irishman is not obsessed with his loss to Floyd Mayweather like he was following his defeat against Nate Diaz at UFC 196 in March 2016.
The UFC lightweight champion put his MMA career on hold to enter the boxing world back in August when he took on Mayweather in the highly-anticipated "Money Fight".
McGregor, with no professional boxing experience, lost the contest after referee Robert Byrd stopped it in the 10th round. However, the Crumlin native remained in good spirits in the post-fight conference as well as his after-party, having made a cool $100m (£75m) from the fight.
It was a different situation when McGregor lost for the first time in his UFC career, suffering a defeat at the hands of Nate Diaz. Having gassed himself out in the second round, the "Notorious" went for a takedown against Diaz — a Brazilian jiujitsu (BJJ) black belt, in their first encounter only to end up getting submitted by the American.
He eventually faced Diaz in a rematch at UFC 202 in August 2016, winning via majority decision, before going on to win the lightweight title at UFC 205 in November 2016.
While the 29-year-old would love to face Mayweather again, Kavanagh claims he is not as interested in a rematch as he was during his "obsession" with Diaz. "I think it's different," Kavanagh told Express. "After the Nate loss, it was an obsession. From five minutes of being inside the Octagon, the ball had already started rolling in ensuring his next fight was going to be against Nate.
"I don't see that same level of interest in the Mayweather rematch. Not that he would turn it down if it was offered. But certainly not in the same way that he was for the Diaz fight."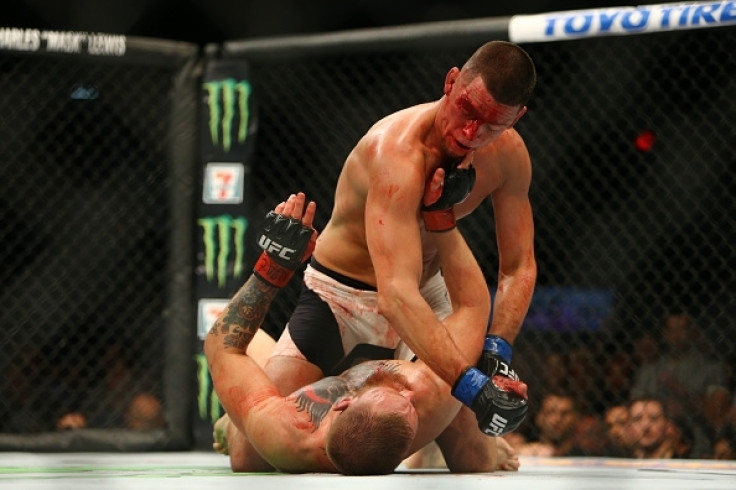 As for McGregor's next endeavour, he recently told TMZ that he is likely to return to the octagon for a "true fight" rather than facing Manny Pacquiao in a boxing match.
McGregor also posted an image on Instagram of him training his BJJ with Kavanagh at Ireland's Straight Blast Gym, potentially signalling a future title unification bout with Tony Ferguson.