Jimi Manuwa on potential David Haye boxing fight: 'We'll sell out the O2'
Manuwa challenged Haye to a boxing fight following his victory at UFC London.
UFC light heavyweight contender Jimi Manuwa has revealed why he challenged boxer David Haye to a boxing fight – a bout the former believes would be a sell out at the O2 Arena.
Following his KO win over Corey Anderson at UFC London, Manuwa revealed that he wanted to face the winner of the UFC 210 main event between champion Daniel Cormier and number one contender Anthony "Rumble" Johnson.
He then proceeded to challenge fellow Londoner Haye to a boxing fight, which would ideally be on the undercard of a possible Conor McGregor versus Floyd Mayweather event.
"Poster Boy" recently went on to explain why he wanted this fight, claiming that it would be a big money fight in London.
"There's no issue, but I think it would be a great fight," he said on The MMA Hour. "Conor McGregor wants to fight Floyd Mayweather, why not put me against David Haye? David Haye is a big name in boxing, and he just lost to Tony Bellew."
While Manuwa, who has a 17-2 record in MMA, admittedly has no amateur or professional boxing experience, he does not seem daunted by the task of entering a completely new world of combat.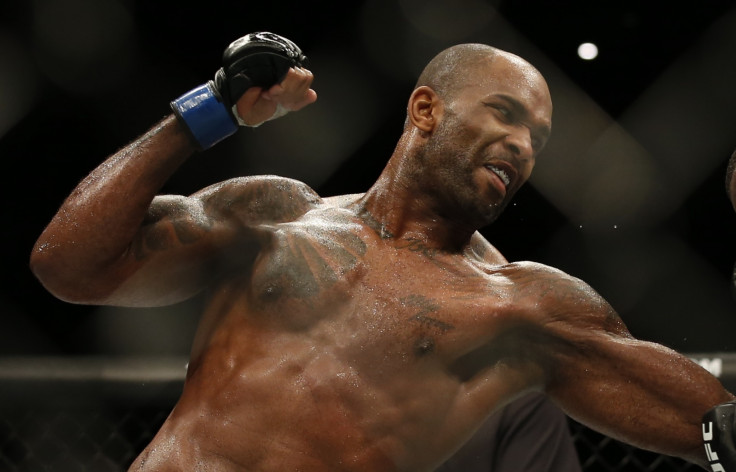 "I'll come to his world," he added. "We'll do boxing. We're two big names in London as well, and everything, I think why not?"
"[Haye] won't last in MMA, because I'll take him down and smash him. I'll come for his belt. I'll come to his world. It's a big money fight in London, we'll sell out the O2 and that'll make sense.
"We can go to Vegas [too]. We can go on the McGregor undercard. I heard Roy Jones wants to fight Anderson Silva as well. This is picking up momentum, let's do this."
© Copyright IBTimes 2023. All rights reserved.