The much-anticipated cross-code clash between Conor McGregor and Floyd Mayweather Jr could finally be agreed after the UFC superstar admitted the fighters were "very close" to finalising terms on the bout. The pair have been locked in talks over a potential clash, speculation over which has intensified in recent months.
Financial demands made by McGregor, victorious in 21 of his 24 mixed martial arts fights, have apparently been the central reason for a delay in the announcement. Mayweather is demanding a minimum of $100m (£80m, €92m) to come out of retirement, having not fought competitively since September 2015.
Both fighters have exchanged insults in the press and on social media to intensify the rivalry between the pair; a clash which would represent the first time a boxer and an MMA competitor have faced off competitively. And following months of verbal sparring the pair are seeming on the brink of clinching the deal.
"We're very close to inking it," the 28-year-old McGregor told iFL TV. "I'm not going to say anything more, we're very close that is it." The Irishman was in New York last weekend supporting Olympian Michael Conlan making his professional boxing debut, but refused to discuss a possible date for the clash with Mayweather.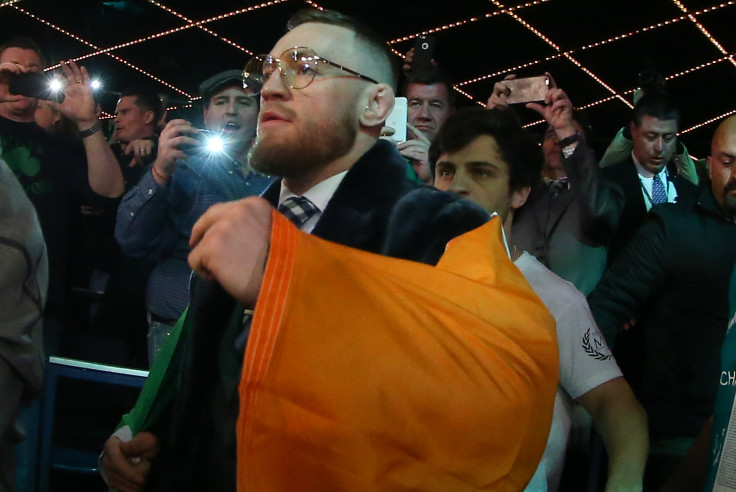 McGregor was however keen to send a message to those who have written off his chances of upsetting Mayweather and inflicting upon the 40-year-old his first professional defeat. The American has a 49-0 record and is a former 11-time, five weight world champion – but that status has not affected McGregor's confidence.
"F**k Floyd," he added. "This whole boxing world don't know what they're going to see when I role in here. I'm unpredictable. No-one knows what they're in for. Everyone is writing me off, but they're going to be in shock. No doubt about it. I'm ready. I'm looking forward to it. I'm excited. I'm prepared."