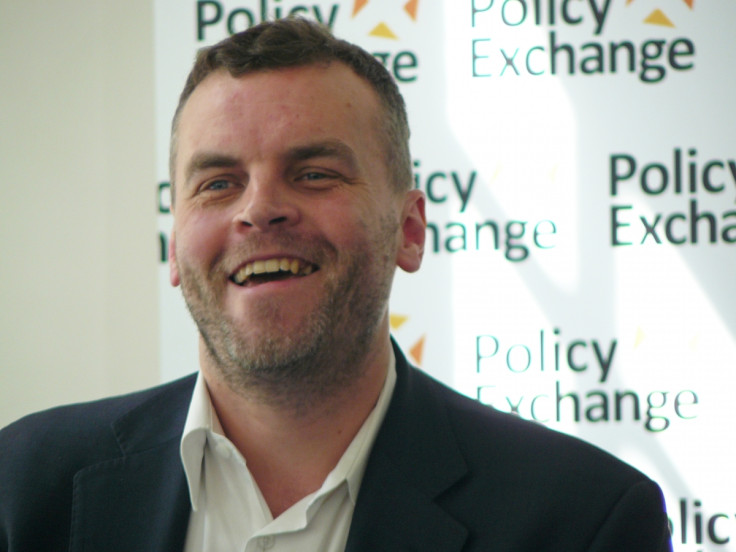 Conservative Tim Montgomerie has announced his decision to leave the party following David Cameron's stance on the EU membership calling it a "charade" that "follows abject failure on immigration, deficit reduction and inequality". He has, however, stressed that he will not be joining any other party following his exit from the Tories.
"Nothing registers more strongly on the social injustice front than recommending staying in the EU," he said in the Times. "It remains the greatest source of social misery on the continent – requiring intense austerity in countries such as Greece, and causing terrible youth unemployment across southern Europe from which millions will suffer lifelong scars. I'm just glad that Mrs Thatcher cannot see what her party has become."
Montgomerie, an influential activist, was the founder of the grassroots ConservativeHome website and co-founded the Centre for Social Justice think-tank and the Conservative Christian Fellowship. Having worked for the Eurosceptic cabinet minister, Iain Duncan Smith, he shares the same views about the UK's relationship with Brussels and stated that the "69% who think he (PM) got a bad deal are right".
Referring often to Margaret Thatcher's strong stand against European integration in his statement, the former Tory member said, "If Britain remains chained to Brussels after this charade we'll be in a weaker position than before. We'll be the country that made Eurosceptic noises for decades but capitulated when it mattered. The EU's bureaucracy, courts and politicos will see us as all-bark, no-bite moaning minnies.
"I'm just glad that Mrs Thatcher cannot see what her party has become."
Targeting David Cameron he expressed his disappointment in the party's immigration stand. "He promised to bring down immigration but despite Theresa May's hollow rhetoric, it's rising. And that defining mission to eliminate the deficit? The Treasury is still borrowing £75 billion a year — a burden on the next generation that would once have shocked and shamed us, and still should, Montgomerie said, adding, "The national debt is up by more than 50 per cent, but this hasn't seen our armed forces rebuilt. They've been cut to the bone."
He commended Michael Gove's school reforms, Iain Duncan Smith's universal credit and Osborne's "living wage" but criticised the direction in which the policies were heading, pointing out that they would "intensify inequality between the propertied and the unpropertied, between the old and young, and between those without children and those with children".