EU referendum: David Cameron seeks to wrap-up renegotiations with grandees in London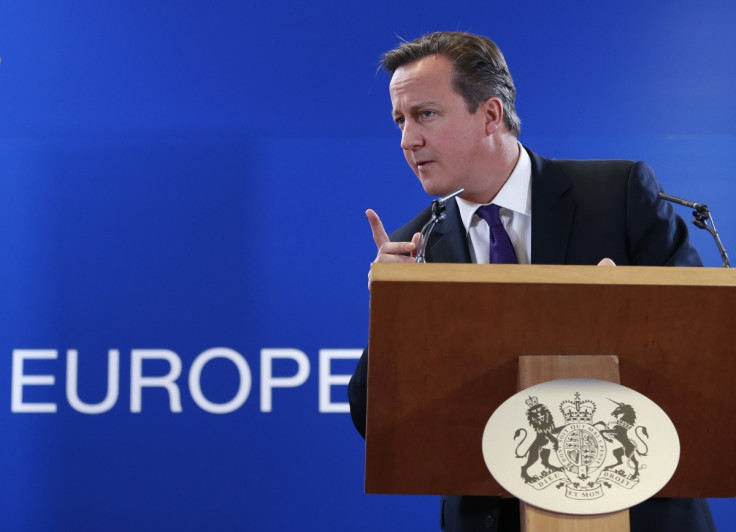 David Cameron will meet with EU grandees over the weekend in a bid to finish his renegotiation after facing opposition over his controversial benefits plan. The British prime minister is expected to meet with European Commission President Jean-Claude Juncker in London on 29 January and talks are also scheduled with European Council President Donald Tusk in the capital on 31 January.
The meetings will come amid reports that the Conservative leader is hoping to seal a renegotiation deal for the UK in February and hold the EU referendum in June. EU leaders and top civil servants are apparently happy with three out of four of Cameron's major proposals, but the prime minister has faced opposition over his plan to block EU migrants in the UK from accessing welfare payments for at least four years.
However, the top Tory signalled a U-turn on the issue when he visited the Czech Republic on 22 January. Cameron said he was "open" to alternatives as Bohuslav Sobotka, the Czech premier, mooted an "emergency brake". The proposal would see EU members apply to Brussels so they can temporarily crackdown on migration if levels are seen to be too high.
"My four-year proposal remains on the table, but if people can find other ways of achieving a similarly powerful effect to address the problem then I'm very happy for those options to be discussed," Cameron said in Prague.
The comments come after opposition from the Visegrád Group (made up of the Czech Republic, Hungary, Poland and Slovakia) over Cameron's benefits proposal. The prime minister hopes the move could reduce net migration levels to the UK after they rose to a record 336,000 in June 2015.
The Conservative leader had promised to cut immigration to "tens of thousands" at the general election. The latest online opinion poll from ICM for The Guardian, of more than 2,000 between 5 and 17 January, put "remain" two points ahead of "leave" (42% against 40%, respectively).
© Copyright IBTimes 2023. All rights reserved.