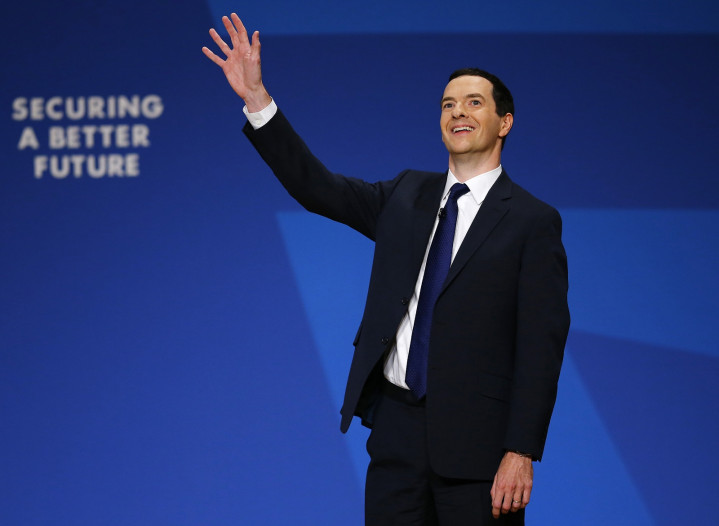 The UK Chancellor George Osborne has shocked Britain and announced the immediate abolition of the so called "death tax" – a 55% levy on pension funds left by those aged 75 or over which are passed on to inheritors – around eight months ahead of the General Election.
The move, which is estimated to affect 320,000 people and cost £150m (€192m, $244m) per year, was expected to come into force in April 2015
But Osborne told delegates at the Conservative Party annual conference in Birmingham that it was effective from 29 September.
The legislation follows Osborne's radical overhaul of Britain's retirement industry in his 2014 budget.
"People who have worked and saved all their lives will be able to pass on their hard-earned pensions to their families tax free," Osborne said.
"The children and grandchildren and others who benefit will get the same tax treatment on this income as on any other, but only when they choose to draw it down.
"Freedom for people's pensions. A pension tax abolished. Passing on your pension tax free.
"Not a promise for the next Conservative government - but put in place by Conservatives in Government now."
Tom McPhail, head of pensions research Hargreaves Lansdown, said the changes will be a "mixed blessing".
"They will encourage investors to take the maximum possible advantage of their pension contribution allowances, which is certainly a good thing.
" Investors can build up their pension fund, secure in the knowledge that they can not only draw on their savings without restriction from age 55 but in addition, any unused savings can be passed on to their inheritors tax free on death.
"It is therefore likely to significantly boost demand for income drawdown in retirement and to diminish the relative attraction of annuities."
But McPhail warned that the withdrawal of income from a pension fund over the term of retirement is not simple.
"Annuities carry two important advantages: they provide a guarantee of income for the rest of an investor's life, however long that may be; they also allow investors to benefit from the 'mortality cross-subsidy', by sharing out some of the value of the pensions of those who die young, they increase the payments to those who live longer," McPhail said. "This is an extremely efficient system."
The news comes ahead of the 2015 General Election in May.