Conservative peer Stuart Rose to lead 'Yes' campaign for UK's EU membership referendum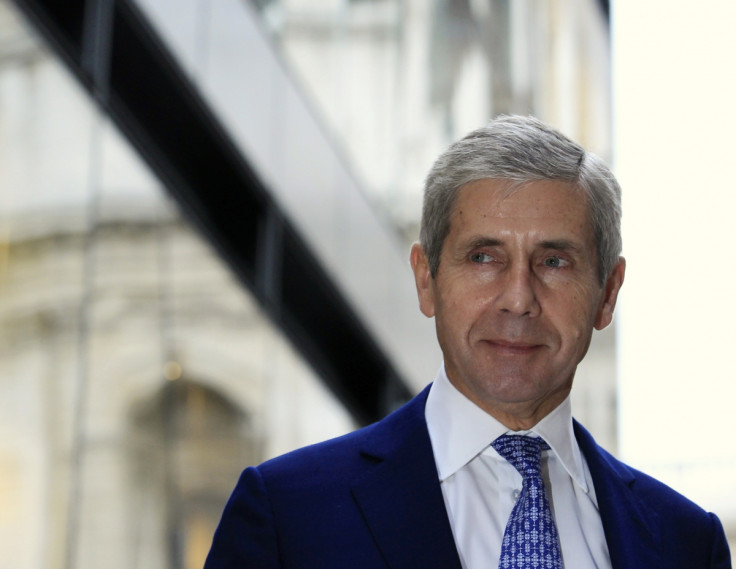 The head of the UK's European Union membership referendum 'Yes' campaign was named as Stuart Rose today (10 October). The former chief executive of high street retailer Marks & Spencer will run the "In Campaign" for the the UK to stay a member of the EU.
The Conservative peer and chairman of online grocery delivery service Ocado, said that the majority of people would make a "hard-headed, practical calculation" ahead of the expected vote in 2017. He told Sky News: "The choice in the coming referendum is between remaining stronger, safer and better off inside Europe, or taking a leap into the unknown, risking our prosperity, threatening our safety, and diminishing our influence in the world.
"I believe the case for Britain to remain in the EU is clear. So I'm delighted to join the in campaign's board as chair."
Prime Minister David Cameron has promised the UK will hold an in/out referendum vote by the end of 2017. He faced his first real challenge on his preferred option to keep Britain within the EU yesterday (9 October) when Conservative, Labour and UKIP MPs launched Vote Leave – a cross-party campaign supporting removing the UK from the EU.
Speaking at the Conservative Party conference in Manchester last week Will Straw, the executive director of the In Campaign, and son of former home secretary Jack Straw, said: "Britain draws a lot of strengths from being part of the EU and issues such as terrorism, crossborder crime and climate change are best discussed at a European level.
"The EU helps to secure jobs in this country and offers numerous benefits which would all be put at risk if we were to leave." However, Straw did admit that it would be a "huge challenge" to convince the British public to stay within the EU.
The In Campaign will officially launch its bid to stay within the EU on Monday (12 October). Lord Rose will take up the position of chairman with immediate effect.
© Copyright IBTimes 2023. All rights reserved.