Conservatives admit failing to declare £38,000 of general election expenses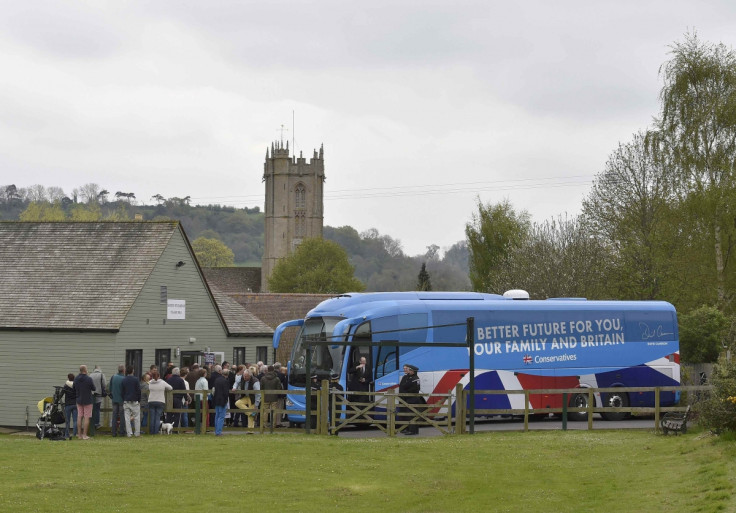 The Conservative Party have admitted failing to declare £38,000 of expenses relating to accommodation costs for the Battlebus 2015 operation that contributed to its general election success.. The Tories said that it was an "administrative error" that led to them failing to register the excessive expenditure.
The Battlebus 2015 operation was part of a national campaign organised by Conservative HQ that visited individual constituencies, many held by Liberal Democrat MPs, to campaign for Tory candidates. The party had previously insisted that because it was organised centrally the costs would not form part of candidate spending.
The Electoral Commission, which looks into claims of this nature, are already investigating Conservative spending in by-elections in the last Parliament. These include hotel bills for activists during the by-elections in Newark, Clacton and Rochester & Strood in 2014.
An investigation by Channel 4 suggested the Battlebus 2015 tour was focused at a local level and as such should have been declared locally. If they had been, then 24 of 29 constituency campaigns visited by the Battlebus would have exceeded spending limits — in 22 cases the seats won by Conservative candidates.
A Conservative spokesman said the embattled party had already brought the "administrative error" to the attention of the Electoral Commission. "As is apparent from our national return, the party declared expenditure related to our CCHQ-organised Battlebus. However, due to administrative error it omitted to declare the accommodation costs of those using the vehicles.
"This is something we have already brought to the attention of the Electoral Commission in order to amend the return. The party always took the view that our national Battlebus, a highly-publicised campaign activity, was part of the national return - and we would have no reason not to declare it as such, given that the party was some millions below the national spending threshold. "Other political parties ran similar vehicles which visited different parliamentary constituencies as part of their national campaigning."
The past few months have been particularly testing for the Conservatives with their leader David Cameron facing repeated calls for his resignation after the Panama Papers revelations and divisions over the EU referendum coming to the fore as both the 'Leave' and 'Remain' campaigns were launched.
An Electoral Commission spokeswoman said: "The commission is currently conducting an investigation into the Conservative Party's 2015 General Election spending return and will consider carefully any new allegations that are raised as part of the Channel 4 news programme. In line with the commission's enforcement policy, the commission does not comment on ongoing investigations, as to do so may hinder the conduct of the investigation."
© Copyright IBTimes 2023. All rights reserved.