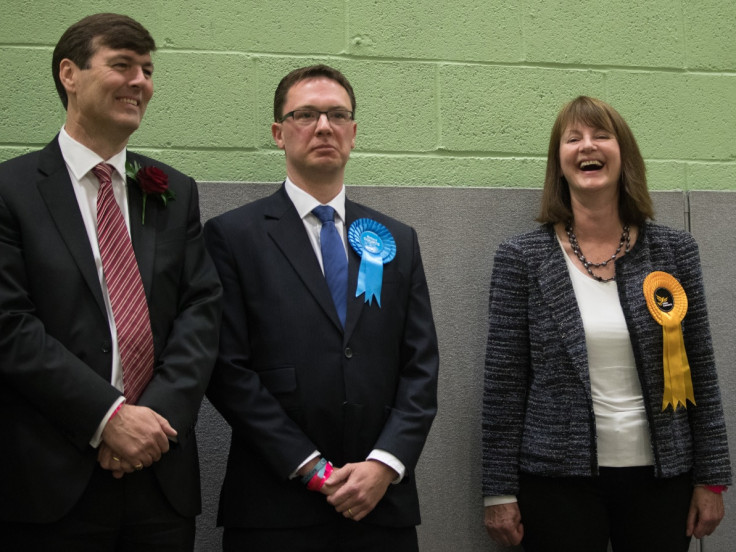 On 21 October 2016, it was widely reported that ex-Prime Minister David Cameron, who, shortly after losing the EU Referendum resigned his seat of Witney, Oxfordshire, congratulated his successor, barrister Robert Courts, in retaining for the Conservatives his old constituency.
Mr Courts had seen off a very strong challenge from the Liberal Democrat's Liz Leffman, who managed to severely dent the Tory majority from over 25,000 in the 2015 General Election, to just 5,702, with a swing of over 19 per cent.
Naturally, this was seen by the Lib Dems as a resounding achievement, if not quite victory, and their real chance of returning in a future election to the political arena as a force to be reckoned with.
Lib Dem Party Leader, Tim Farron, was clear that this second place signalled a return to three-party politics. A little premature perhaps, we'll need to see a few more like results before reaching such a conclusion, though Mr Farron is probably on firmer ground to say that: "...it is a clear rejection of the Conservative Brexit Government's plan to take Britain out of the single market".
The Conservative candidate sealed victory by taking 45 per cent of the votes cast to the Lib Dem's 30 per cent (only 6.8 per cent at the General Election) and Mr Duncan Enright who had previously come second, secured third place for Labour this time with a slightly lower 15 per cent of the vote.
UKIP was pushed into fifth place, behind the Greens, with only 3.5 per cent and turnout was very much lower than the General Election at just under 47 per cent.
Labour's Deputy Leader Tom Watson was pleased with the result despite the lower vote and told BBC (Radio 4)'s Today programme "We did OK", that the Party's aim was to build a local government base and work with its many new members in a seat that they were "highly, highly unlikely to win".
Witney, many will remember, did have a Labour MP when Shaun Woodward, who had succeeded Douglas Hurd in 1997, crossed the House in 1999 and refused to resign so that no by-election could take place. In 2001 he was "parachuted" into the safe Labour seat of St Helens South, an action condemned by a then unknown Labour backbencher, Jeremy Corbyn, and described by fellow left-wing MP Chris Mullin as: "...one of New Labour's vilest stitch-ups".
A largely rural and most pleasant part of West Oxfordshire, I can only see Labour winning Witney if that large, 450-square mile coal seam it sits on in the valley of the Windrush, with about 10 billion tons of the black stuff, is ever exploited and Burford Garden Centre is replaced by a pit head.
For all that though, for such a safe Conservative seat to have such a reduced majority can only send a ringing message that there is discontent in the ranks. Yes, turnout was pretty poor and there is little doubt that a large element of the Lib Dems share was a protest vote. People did not see either Labour or UKIP as decent alternatives but neither did they vote for a "hard" Brexit and I think it would be a little naïve not to see a connection.
Chancellor of the Exchequer, Philip Hammond, widely seen as wanting the UK to retain the fullest access possible to the European Single Market, especially for Britain's finance sector, was recently quoted saying: "It is clear to me that the British people did not vote on June 23 to become poorer", and although a number of prominent newspapers have written that that is precisely what "ordinary" people voted for, as wages remain much the same but inflation reaches an anticipated 3.6 per cent next year, the fickle British "ordinary" people are likely to show in the ballot box, a falling-out with the party in power that has made them the poorer.
Britain will soon enough learn that falling back on World Trade Organisation (WTO) rules, if there is a hard Brexit, can mean difficult and prolonged negotiations. With Sterling devalued and nearing parity with the Euro, God forbid it reach such with the Dollar, Simon Calder, The Independent's senior travel editor, held up his passport on BBC's Breakfast last weekend and told the presenters: "This is a passport to penury".
Witney, might just be the beginning.