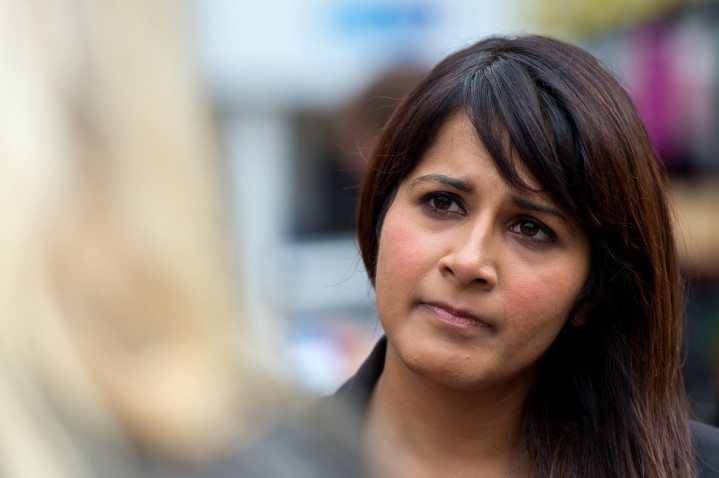 Labour's candidate in the forthcoming Rochester and Strood by-election has defended her party's policies on housing after her lobbying firm boss accused Ed Miliband of sending a "contradictory message" to voters.
A poll commissioned by public affairs consultancy Curtin&Co, where Naushabah Khan works as an account manager, found that the public "lacks confidence" in Labour's ability to make more housing available, after Miliband promised a Labour government would build 200,000 new homes a year by 2020.
The survey, which questioned 1,000 people, found that almost half (49%) of respondents were uncertain as to whether Labour "has what it takes" to turn the tide on the limited availability of homes.
"Labour are sending out mixed messages by threatening to give powers to councils to buy unused land owned by the very developers that will help them reach their house-building target," said Tom Curtin, the chief executive and founder of Curtin&Co.
"This contradictory messaging could be part of the reason the public are not convinced by Labour's proposals."
Khan told IBTimes UK that Curtin was "entitled to his view" and she argued that Labour has a "really clear plan" on how to tackle the UK's housing problems.
"I come from a generation who really struggle to save up a deposit and buy a house," the Labour candidate said.
"I see a lot of people who pay an extortionate amount in rent and I think that Miliband has really struck the nail on the head.
"There is a place for local authorities to be building housing and there is a place for local authorities to have some control over house building because we need to be delivering for local people.
"Developers are part of that process as well and we need to be working with them to ensure that happens properly."
Kahn, who has worked for John Mann MP and Peter Skinner MEP, also dismissed the idea that she could be perceived by the voters of Rochester and Strood as a "career politician".
"Yes, I've got experience in parliament but I have also got experience in the business world and other organisations," Kahn said.
"That's what we want from our politicians – people who have got rounded work and life experience."
A recent poll from Lord Ashcroft put Labour only on 17% in the constituency ahead of the vote on 20 November, behind Ukip (44%) and the Conservatives (32%).
But Kahn said that David Cameron was "running scared" after calling on anti-Ukip voters to pick his party's candidate, Kelly Tolhurst, at the by-election.
"[The Prime Minister] is really worried that he's going to lose another seat to a Ukip MP, he's lost two MPs (Mark Reckless and Douglas Carswell) to the party and he's running scared – to me that sounds like a desperate man."
The comments come amid a leadership "crisis" for Miliband after backbench Labour MPs were allegedly unhappy with the leader.
But Kahn, who told IBTimes UK that she voted for David Miliband at the 2010 Labour Party leadership election, said Ed has been a "fantastic" leader.
"When nobody was talking about zero-hours contracts, Ed has been the only party leader who has made that a national issues – same with the cost of living crisis. For me, he's shown real leadership."