The death of a 52-year-old female banker, who leapt to her death from the 14<sup>th floor of Bred-Banque-Populaire's offices in Paris, is the latest in a long list to hit the precarious profession. The woman, to date only identified by her first name "Lydia", is reported to have argued with bosses before jumping out of the window last week, though the bank has apparently denied the claims and said she had been in therapy for some time.
Whatever the precise circumstances of the mystery woman's plunge, hers is the latest in a long line of violent deaths to affect the banking community. Since the start of this year between eight and 12 high-level bankers have died in sometimes bizarre and usually violent circumstances – many of them after falling from high buildings.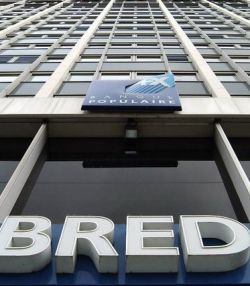 In January Gabriel Magee, also of JP Morgan, fell to his death from a Canary Wharf tower in London. In February Li Junjie, 33, jumped from the roof of the JP Morgan offices in Hong Kong. In April, Peter Schmittmann murdered his wife and daughter before taking his own life in Laren, south of Amsterdam. Schmittmann was the CEO of the Dutch ABN Amro Bank.
In February 57-year-old Richard Talley was found dead at his Colorado home having apparently shot himself seven or eight times with a nail gun.
The company of which he was CEO, American Title Services, was under investigation by the Colorado Division of Insurance. He had formerly worked at Drexel Burnham Lambert in Chicago, where he was vice president.
With so many violent deaths to affect the banking community within a short period of time, the internet is naturally awash with conspiracy theories. Most of them attempt to make links between people around the world who appear to have had little or no connection – other than the fact they all worked in the banking sector, where the rewards – and the pressures – are well-documented.
Studies on suicide rates related to occupation are inconclusive although Business Insider published a report using the U.S. Centers for Disease Control data to find 19 jobs with the highest suicide rates. The financial industry is ranked number five, behind marine engineers, doctors, dentists, and vets.