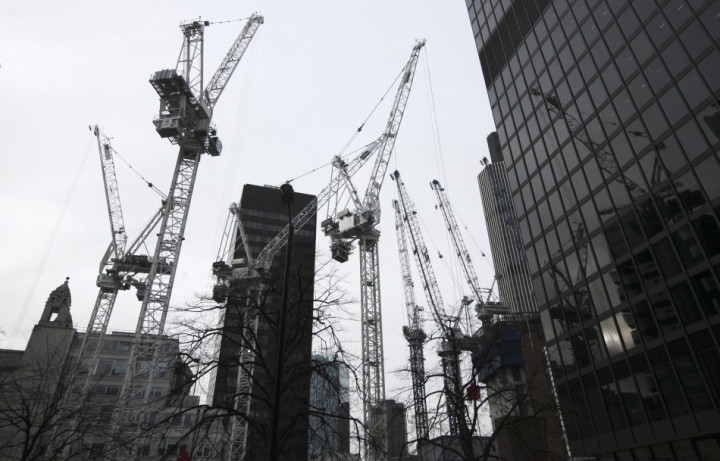 Output in the UK's crumbling construction sector collapsed by 5.1 percent in October from the previous month, the Office for National Statistics reported, in a further sign that the economy may slump back to contraction in the final quarter of the year.
Private industry data also shows that the construction sector appears to have contracted again in the third quarter, and there is slowing growth in the powerhouse service sector, both intensifying fears that the country is headed for an unprecedented triple-dip recession.
The ONS also said that in the three months to August construction sector output had collapsed by 9.7 percent when compared with the same period in 2011.
Most forecasters predict a worsening outlook for the UK economy, but say that it will return to growth in 2013.
Britain's double-dip recession was triggered by a plunge in construction sector output at the end of 2011, after government austerity bit down hard on the industry.
Since then it has been in near-terminal decline.
The government has focused some of its recent policy efforts on stimulating activity among construction firms.
It has the £40bn UK Guarantees Scheme which sees taxpayers underwrite the finances of major infrastructure projects struggling to find finance at banks because of the squeeze on credit.
Some of the projects approved under the scheme may see work in early 2013.
There is also a £9bn investment in the country's creaking rail network to upgrade lines and stations, including the electrification of the Northern Hub.
Prime Minister David Cameron said in a recent speech that he wants to strip away much of the planning red tape, as well as limit access to judicial reviews on big planning decisions, a tool often use by opponents of projects to prevent work taking place.
---
Follow @shanecroucher