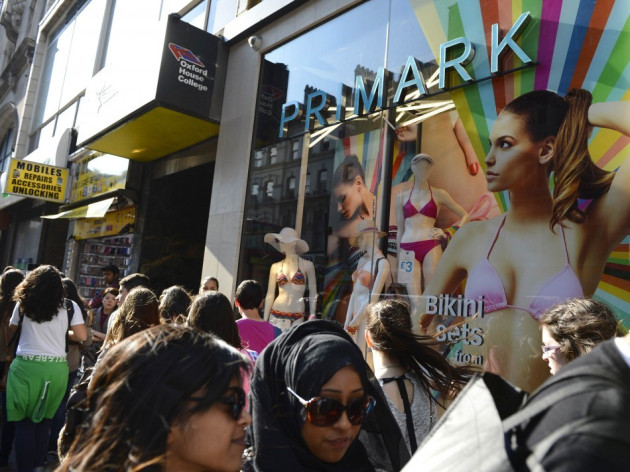 Consumer confidence in the UK economy rose to a six-month high in May and consumers were more optimistic about their personal finances, indicating that the country is gaining momentum in its recovery path.
The UK Gfk index of consumer confidence rose to a seasonally adjusted minus 22 in May from minus 27 in the preceding month. Analysts expected an index reading of minus 26 for the month.
"There are now some real signs that consumers, while hardly confident, are moving out of the feeling of despondency that the country has been mired in for the last year or so," Nick Moon, Managing Director of Social Research at GfK, said in a statement.
"We may be climbing out of the pit of economic pessimism, but there's a long way to go until the public becomes neutral, let alone positive."
A GfK sub index measuring changes in personal finances during the last 12 months has increased by four points this month to minus 20. The forecast for personal finances over the next 12 months has increased two points in May to minus 5.
A measure for the general economic situation of the country during the last 12 months gained nine points to minus 44, while another index measuring the general economic situation over the next 12 months increased eight points to minus 18.
An index gauging climate for major purchases remained that same at minus 25, and the "now is a good time to save" index has increased two points to minus 21 in May.
The survey based on the responses of 2,001 individuals was carried out between 3 and 19 May.
In the past two weeks, data from retailers and manufacturers suggested that Britain's growth in the second quarter would be weaker than previously projected.
Following a contraction in the fourth quarter of 2012, the UK economy grew 0.3% in the first quarter beating economists' predictions.
The latest GfK survey offers further grounds for optimism, along with the purchasing managers' surveys at the start of May.
Separately, the British Chambers of Commerce lifted its forecast for economic growth on Friday for the first time since Britain entered a recession in 2008. The group now expects a growth of 0.9% in 2013 and 1.9% in 2014, 0.2 to 0.3 percentage points higher than the previous view.