The UK government has unveiled a raft of new proposals to bolster consumer rights against rogue traders that swindle vulnerable or elderly Britons out of billions of pounds of cash each year.
Jo Swinson, the minister for employment relations and consumer affairs, revealed a set of draft legislation that will amend the Consumer Protection Regulations from Unfair Trading Regulations and give consumers more rights over aggressive and misleading business practices.
Speaking exclusively to IBTimes UK on camera before the announcement, Swinson said that the changes will boost the UK economy by over £4bn (€4.6bn, $6.1bn) over the next decade.
"For too long the rules that apply when buying goods and services have been murky for both consumers and businesses. The situation is even worse for vulnerable consumers who are misled into buying something they neither need nor want," said Swinson in a statement.
"We want consumers to be confident to shop with a range of traders and to drive rogues out of business. The new rights announced today will mean consumers are entitled to the same level of protection whether they are purchasing goods or services online, at home or in a shop.
"Along with the draft Consumer Rights Bill announced in June, the reforms to consumer law will enhance consumer rights and make them easier to understand and help businesses interpret and apply the law."
In a 2009 report, Consumer Focus calculated that the total detriment suffered by consumers as a result of misleading and aggressive practices was around £3.3bn a year.
Earlier Consumer Focus research found that over 60% of the population had been the target of an unfair commercial practice.
In 7% of cases, the consumer suffered more than £500 worth of loss while 3% of consumers suffered more than £1,000 worth of loss.
The Changes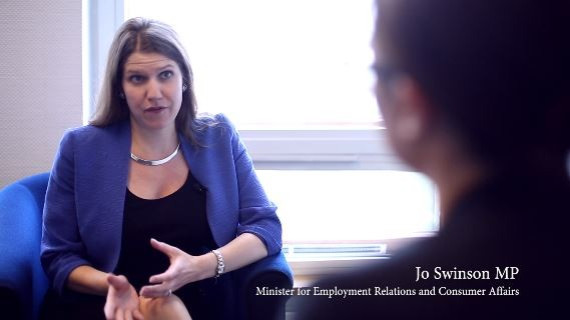 The new proposals will include giving consumers access to clearer information about any additional costs and more generous time limits for returning goods bought online.
Swinson laid out a total of 90 days for consumers to cancel a contract and receive a full refund if they have been misled or bullied into agreeing it.
After the 90 days, consumers can still receive a proportion of their money back.
"Currently, it is unclear what consumers are entitled to in this situation give consumers new rights to recover payments made to traders who mislead or bully them into paying money which was not owed," said the Department for Business, Innovation & Skills (Bis) in a statement.
"Currently, the trader can be prosecuted but the consumer finds it much more difficult to get their money back; and they will also have the right to claim compensation for any alarm or distress caused by these practices."
Swinson also revealed that there will be an increase in the time limit for returning goods purchased online or by phone to 14 days, from seven days, after the goods have been received, should the consumer change their mind.
A ban on pre-ticked tick boxes for 'extras' that the consumer may not want or need and that could result in unexpected payment will also be implemented.
Above all, Bis says that there will be legislation in place to make sure companies set out key information for consumers, before they agree to purchase, like additional costs or cancellation rights.
For the full interview with Jo Swinson, check out IBTimes TV or the video at the top right-hand side of the page.