The Russian foreign minister on Friday (3 March) dismissed allegations that his country's US ambassador is a spy and called the controversy over Russia-America ties a "witch hunt", repeating US President Donald Trump's recent remarks.
At a press conference in Moscow, Sergey Lavrov said that ambassadors are appointed to maintain relationships with other countries that often involve meetings between officials and diplomats of those countries.
"The ambassadors are appointed in order to maintain relationships. They are maintained by holding meetings, talks and establishing contacts with officials from both executive and legislative branches of power, Lavrov reportedly said in an apparent reference to the growing controversy over envoy Sergey Kislyak's meetings with US Attorney General Jeff Sessions.
Russian Foreign Ministry spokeswoman Maria Zakharova also defended Kislyak on Thursday, saying he was "a well-known, world-class diplomat" who has been a deputy minister of foreign affairs in Russia and has "communicated with American colleagues for decades in different fields" in that capacity.
After it emerged that Sessions had failed to disclose his two pre-election meetings with Kislyak at a Senate confirmation hearing, the attorney general announced on Thursday (2 March) that he will stay out of any investigation relating to Trump's victory and suspected Russia's role in the 2016 US presidential election.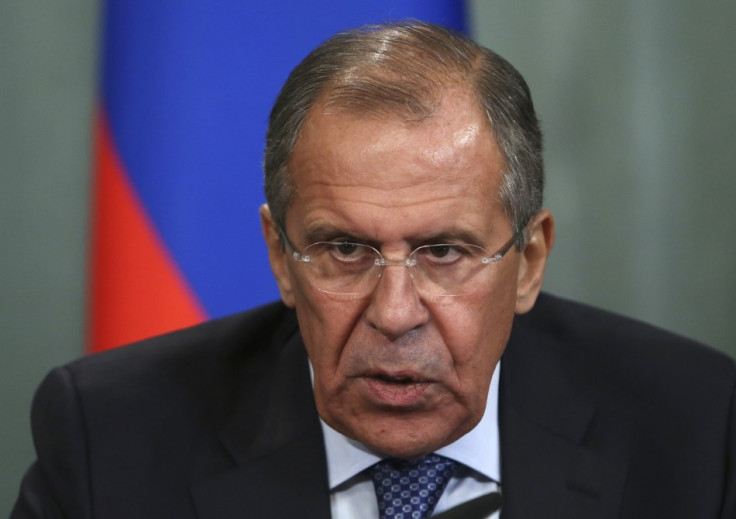 Russia and President Vladimir Putin have been accused by many Trump adversaries of interfering in the US presidential polls. There have also been speculations of strong Trump-Putin connections.
However, Lavrov responded to the speculations, saying: "I can only quote what the media said today -- this all looks like a witch hunt."
Coming out in support of Sessions, Trump too had similar words to offer. "Jeff Sessions is an honest man. He did not say anything wrong. He could have stated his response more accurately, but it was clearly not intentional.
"This whole narrative is a way of saving face for Democrats losing an election that everyone thought they were supposed to win. The Democrats are overplaying their hand. They lost the election and now, they have lost their grip on reality. The real story is all of the illegal leaks of classified and other information. It is a total witch hunt!" Trump had said.