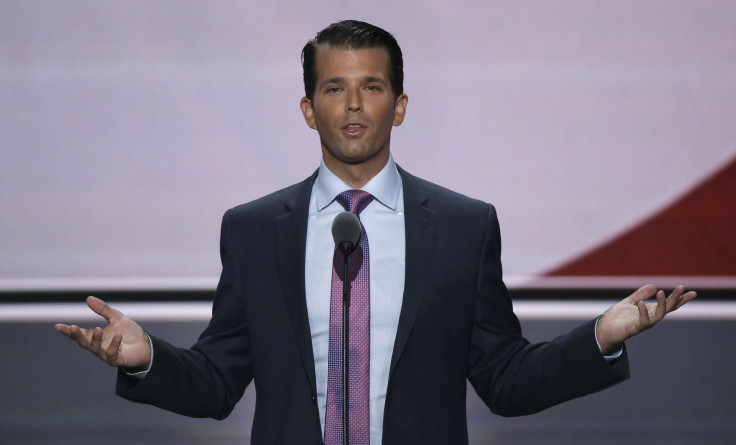 The well-received speech by Donald Trump Jr at the Republican National Convention seemed likely to veer into controversy when a "recycled" passage was discovered. But his speechwriter revealed that he was simply borrowing a few of his own already-published words.
Every member of the Trump family is seemingly having their words carefully scrutinised by the media in the wake of the controversy surrounding Melania Trump's "borrowed" phrases, allegedly taken from an old Michelle Obama speech. The Daily Show was the first to spot a paragraph in the speech by Trump's son that looked suspiciously like text written in May in the American Conservative magazine.
In a section of his speech on educational reform, Trump backed the "school choice" voucher system funded by taxpayer dollars, allowing parents to choose any local public school or a comparable cost private school for their children. He said:
In May, writer Frank Buckley wrote in the American Conservative:
The explanation? Buckley was the main speechwriter for Trump, so he was cribbing from himself.
"I was a principal speechwriter for the speech, so it's not an issue," Buckley said in an email to Talking Points memo.
Possibly more problematic for Trump on the school choice issue is that he always attended private schools, likely beyond the ability of a tax-based school choice system to fund.