Looking for a cool wedding venue? They don't come much cooler than a church made of ice.
The unusual place of worship opened this week at 6,700 feet above sea level in the Carpathian mountains in Transylvania, not far from Dracula's castle.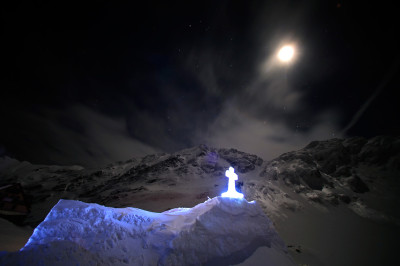 The church and the adjoining ice hotel were built using blocks of ice cut from the nearby Balea Lake.
All of the furniture in the 12-room hotel is made of ice, including the beds, which are covered with furs. Guests are also provided with sleeping bags, as the room temperature hovers between -2 and 2 degrees Celsius.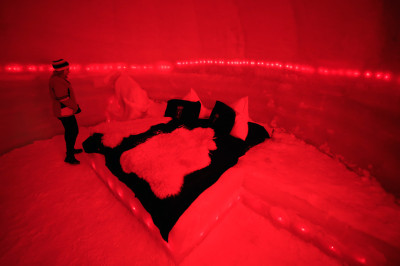 The Balea Lac Ice Hotel and Church in Romania are open for religious events like weddings and baptisms as long as the cold weather lasts.