Russian Orthodox Christians plunge into icy rivers and lakes to celebrate the Epiphany
Russian Orthodox Christians braved freezing temperatures as they plunged into icy water to celebrate the Epiphany. Special cross-shaped holes were cut into the thick ice covering rivers and lakes, with wooden steps leading into the water.
The age-old ritual commemorates the baptism of Jesus Christ in the Jordan River, or the Epiphany, which the Russian Orthodox Church marks on 19 January.
Traditionally, the celebration starts the night before. By bathing on this day, believers symbolically wash away their sins.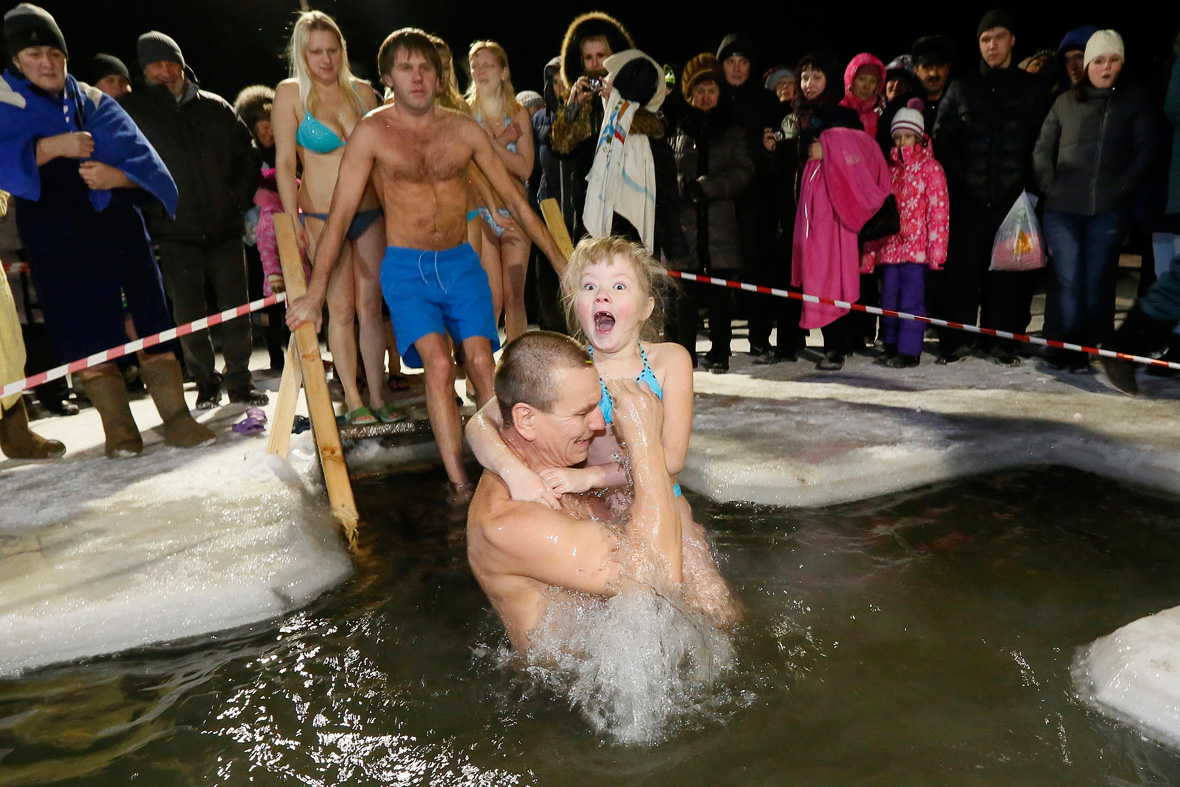 © Copyright IBTimes 2023. All rights reserved.