French foreign minister Laurent Fabius has announced the COP21 climate change conference in Paris has been successful. His comments came 16 hours after negotiations were supposed to finish. The draft text keeps global warming below 2C and has now been submitted to world leaders.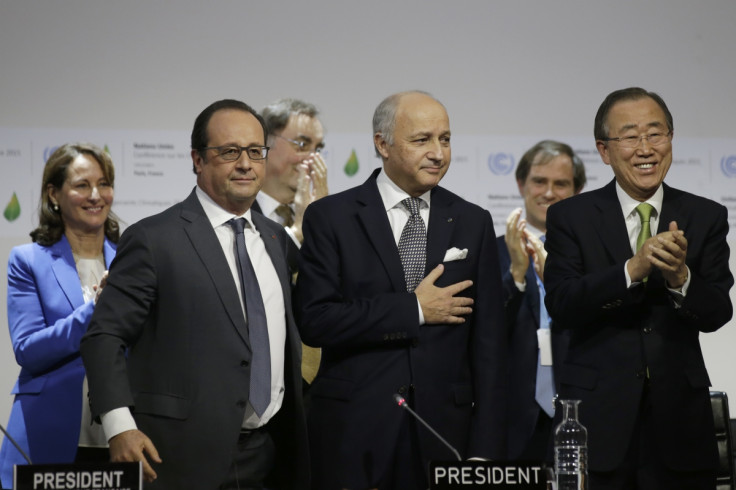 He said the agreement is legally binding and takes into account the need for richer nations to take the lead and do more to help developing countries. "This text contains the principal elements that we did feel before would be impossible to achieve," he said. "It is differentiated, fair, durable, dynamic, balanced and legally binding. It is faithful to the Durban mandate."
Fabius said the document also includes space for nations to try to keep warming below 1.5C on pre-industrial levels. In his speech to delegates, he said the impossible has been done, and that the draft text will be released shortly. Talks began on 30 November and the opening ceremony saw world leaders across the globe pledge to limit global warming – and optimism has remained throughout the process.
Ban Ki-moon, Secretary-General of the United Nations, congratulated leaders for reaching a deal. He said it was a defining moment for the world and called the document "historic": "The end is in sight. Let us finish the job. The whole world is watching."
French president François Hollande called the talks a "major leap for mankind". "We are at a decisive moment in time," he told delegates. "There's only one relevant question and you are the only ones who can answer – do we want an agreement that did not see the light of day in Copenhagen? The gridlock which for years was a great source of disappointment who wanted the planet to have a future. This gridlock cast doubt on the international community.
"But it is you, and the work you have done over the past months and days, it is you and you only who have the answer to this question. We have to take that last stand to reach our goal. The text has been prepared and submitted. It is ambitious but realistic. It reconciles responsibility and especially that of the riches countries but it also involves differentiation."
Hollande said that if leaders decide to go ahead with the agreement, it would be the "first universal agreement in the history of climate negotiations." The deal, he said, would not be perfect for everyone but added: "You will make a choice for your country, continent and the world. This will be a major leap for mankind."
The draft text will be released after the lunch break. The meeting will reconvene at 2.45 GMT when steps will be taken for the deal to be adopted.