While thousands of fans were getting ready to watch the opening ceremony of the the 2016 Rio Olympics, thousands of citizens were on the streets protesting the event — and the Brazilian government.
Half of the population is opposed to hosting the Olympics, which critics see as a waste of billions of dollars that could be better used on social services.
The march along the Copacabana Beach was the biggest protest to date against the event — so massive that the Olympic torch relay had to be diverted away from the planned route along the sea front, Time reported.
"We love sports in our city, but our city needs other things like better schools, better hospitals, free access to education," said Anna Barros, a Rio teacher who joined a mass of protesters outside the luxurious Copacabana Palace, where some athletes and journalists are staying for the Games. "We need to invest money in our people."
"It's a very important event," another protester told NBC News. "We hope the athletes have the best performance in their lives. But for us it's a very bad moment to receive the Olympic Games because in Brazil everything is not okay."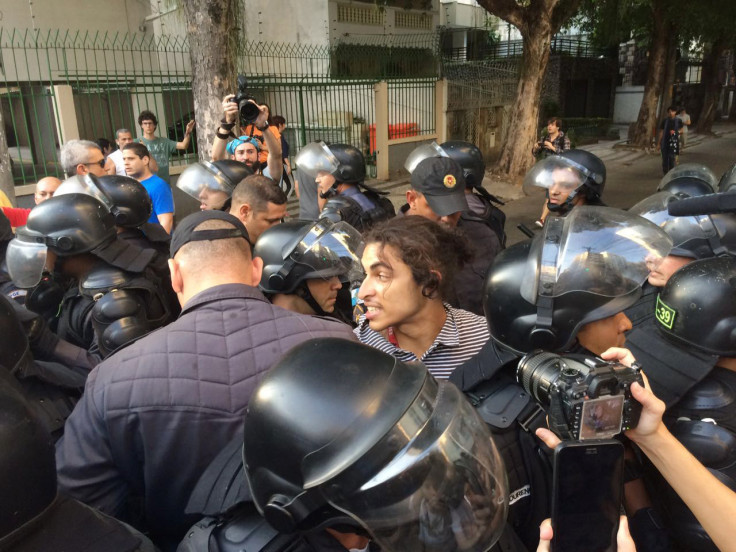 They weren't only upset about the Games. They were also on the streets protesting the current government.
Early in 2016, Brazil's senate suspended President Dilma Rousseff over accusations that she hid a budget deficit to improve her re-election chances in 2014. Rousseff's vice president, Michel Temer, took over as interim president. But foes say the switch was a "coup" by government leaders opposed to Rousseff.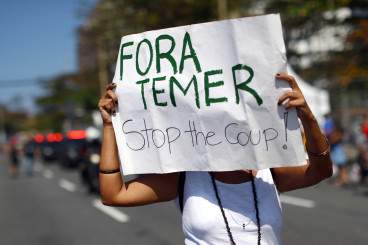 A final impeachment vote will be held after the Olympics when Rousseff could be permanently removed.
Protesters held signs and chanted "Fora Temer" — Temer out.
There were no arrests along the beach. Protesters were in high spirits and peaceful, even dancing to some of their protest chants.
Things weren't so copacetic later however, when a small group of demonstrators headed next to Maracanã Stadium where the Olympic opening ceremonies were held.
They were met by police in riot gear who stopped them several blocks from the event. Television footage showed two protesters setting fire to a yellow Olympic staff shirt with the logo Rio 2016, ABC reported.
At least one protester was arrested after skirmishing with police.