A police drawing has been mocked on social media for its cartoonish image of a thief accused of stealing money.
Police in Lancaster, Pennsylvania issued the amusing composite drawn by a witness following an incident on January 30.
The sketch shows a man with an angular face, dots for eyes and wearing a beany hat. According to police warrant, the man is described as being 5' 4" tall, between 30 and 40 years of age and of Asian descent.
"We released all of those details together in our police log in the hope that someone recognises the suspect," police told Lancaster Online. "This was not done in jest."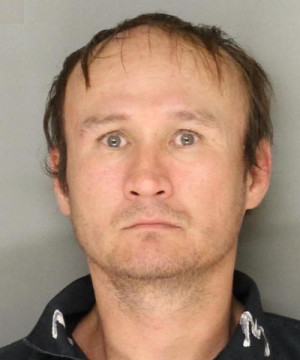 Reactions to the drawing from social media users have ranged from amusement to surprise.
One person wrote on a local Facebook page: "That guy looks just like my roommate."
"My 6-year-old wants his drawing back," another said.
Another commentor said it reminded him of popular singer-songwriter Jason Mraz.
"I instantly thought of one of my favorite singers....Jason Mraz! Hahahahaha! The album was titled, 'we sing, we dance, we STEAL things.'"
Despite the mirthful replies, police in Lancaster say the drawing jogged the memory of one officer who identified the suspect as local homeless man, Hung Phuoc Nguyen.
"While the sketch provided by the witness may have appeared amateurish and cartoonish, it, along with the distinctive physical descriptors, jogged the memory of at least one investigator to provide a potential suspect name."
Police have issued a warrant for his arrest and charged him with two thefts with unlawful taking but have not been able to locate him so far.