Labour leader Jeremy Corbyn will be prime minister unless Theresa May can unite the Conservatives behind her vision for Brexit, a senior Tory has warned.
The former foreign secretary William Hague says much rests on the prime minister's Brexit speech on Friday (22 September) in Florence as splits continue to emerge within her party over the deal the government should try to get.
Hague, who was once party leader, said there is a lack of coordination within the party, writing in the Telegraph that it is "a minority administration facing the biggest challenge since 1945 ... and it will come to grief without a determined effort to stick together from all of its members".
The former foreign secretary said if there is no agreement within the Tories, "there will be no point" in discussing who who would be chancellor or prime minister in the coming years, "because Jeremy Corbyn will be prime minister, sitting in Number 10 with John McDonnell and Diane Abbott, completely ruining this country".
At a press conference in Canada on Monday (18 September), May said there was not face a "binary choice" between a 'Swiss-type deal' where they would pay for access to the single market or a Canada-deal in which 98% of trade tariffs are eliminated.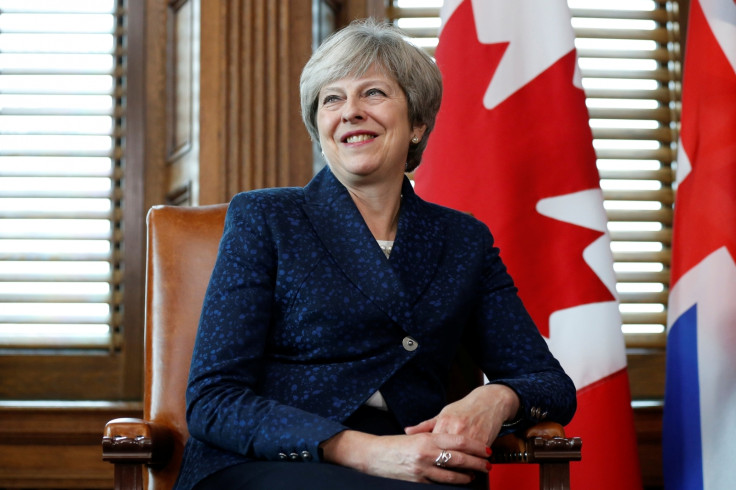 Earlier, she responded to questions over the foreign secretary's newspaper article, sparking accusations of "backseat driving", by saying: "This government is driven from the front. We are all going to the same destination".
She refrained from condemning Johnson, whose piece repeated the claim that the UK could claw back £350m a week when it left the EU, which could be spent on the NHS. She said: "Boris is Boris". although the Guardian reported that Number 10 was unhappy with the foreign secretary's article which had not been cleared in advance.
The Times reported that prime minister will hold a special cabinet meeting in which she will try to get foreign secretary, Boris Johnson to back her vision of Brexit, following his intervention in a newspaper article last week in which he said the UK should pay "extortionate" sums to for single market access.