Business leaders that employ nearly a million people in the UK and the European Union are to sign an open letter calling for a three-year transition period after Brexit.
The letter, which was drawn up by the Confederation of British Industry, calls for negotiators to clarify the rights of UK and EU citizens working abroad by the end of October.
It warns that "continuing uncertainty" over future arrangements would adversely impact businesses and calls for trade to be discussed before the end of the year.
The open letter will be published in a Sunday newspaper this weekend, the BBC reported.
Business leaders have long pressed the government to put in place a transition period after Britain leaves the EU in March 2019 in order to avoid a "cliff edge" for companies.
"Our businesses need to make decisions now about investment and employment that will affect economic growth and jobs in the future," a draft version of the letter states.
"Continuing uncertainty will adversely affect communities, employees, firms and our nations in the future.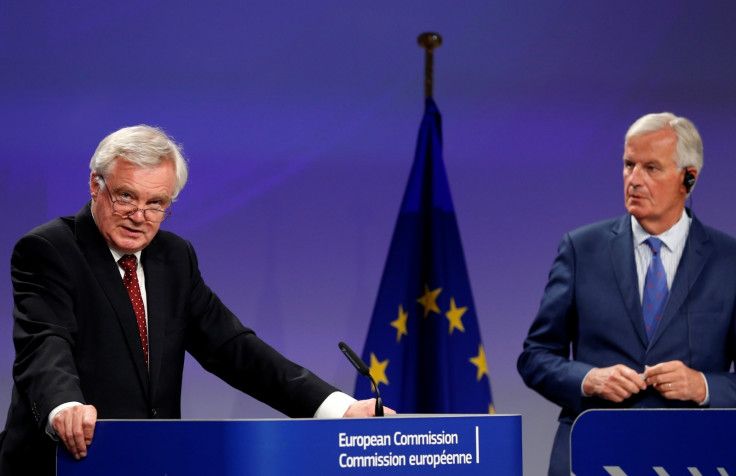 "Businesses across the EU and UK are clear: being able to plan for a transition of up to three years that avoids a cliff edge is critical for our collective prosperity."
The letter comes a week after business leaders refused to publicly declare their support for the government's Brexit strategy.
Sky News reported that Downing Street circulated a letter to some FTSE 100 firms detailing its Brexit strategy and had asked for their endorsement, but it received a frosty response from business chiefs.
"Until transitional arrangements can be agreed and trade discussed the risk of 'no deal' remains real and has to be planned for, with inevitable consequences for jobs and growth on both sides," the CBI letter adds.
"We ask you to ensure that substantive progress is achieved during the upcoming negotiations.
"Only this will give certainty on the rights of EU and UK citizens working abroad and enable discussion of transitional arrangements in October and trade, by the end of the year."